Vaginal rejuvenation with Petit Lady Laser
The changes to the vaginal canal as we age and during childbirth can leave women feeling very dissatisfied and disappointed. Many of them don't seek help due to embarrassment and wondering what can be done.
Our non-invasive and non-surgical ACTION II "Petit Lady" laser uses Erbium YAG laser technology. It is a safe and highly effective treatment to rejuvenate and promote vaginal health, treat stress urinary incontinence, and other gynecological condition
How It Works
Petit Lady treatments are safe with minimal discomfort and no downtime. Usually, treatment takes just 10- 20 minutes, and patients can immediately resume normal daily activities. We recommend a series of 3 treatments spaced 2-4 weeks apart.
The Erbium YAG laser is the ideal technology to gently treat the target area with precise micro-columns of laser energy and with very little thermal conduction, minimising heat dissipation in the surrounding tissue.
Its photothermal effect stimulates collagen remodelling, thickens the vaginal canal walls, and promotes functional recovery of the tissues, resulting in a rejuvenated, tighter and healthier vagina.
Who Can Benefit From This Treatment?
Perimenopausal, menopausal & post-menopausal. Hormonal changes during the menopause cause a drop in oestrogen leading to thinning of the vaginal lining and wall, as well as loss of lubrication. This condition is known as vaginal atrophy, which causes the following symptoms that can affect your quality of life:
Vaginal dryness

Pain during sex

Stress incontinence

Vaginal relaxation syndrome

Itchiness & burning
Laser vaginal rejuvenation can also benefit clients suffering from mild urinary stress incontinence. If you're experiencing mild bladder leakage while exercising (e.g. jumping, skipping or running) or even sneezing, it can impact your confidence and lifestyle.
Breast Cancer Patients that are experiencing the above symptoms but are unable to take Oestrogens can also benefit from the treatment.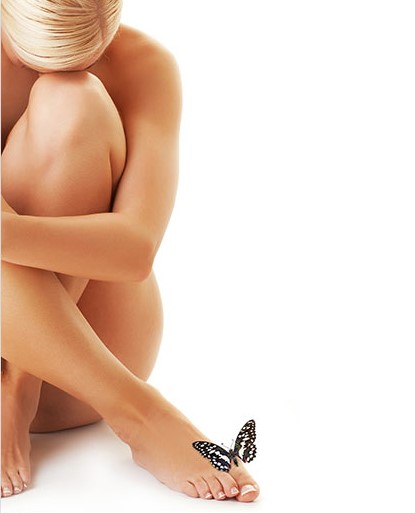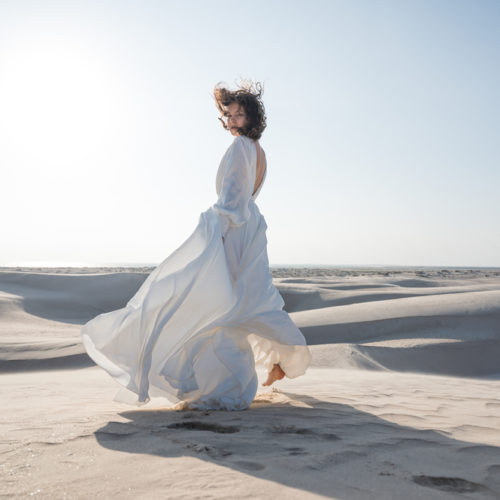 What Results Can I Expect?
A Petit Lady treatment remodels and tightens the vaginal wall non-surgically to improve the client's quality of life:
Remodelling collagen can improve vaginal tone, sensitivity and lubrication

Treating mild to moderate stress incontinence

Vaginal tightening to address laxity issues

Rejuvenating the vulva's appearance and skin texture

Reduce vaginal dryness 
Non-surgical vaginal rejuvenation with Petit Lady can be used as a stand-alone treatment or complement other treatments.
How Long Do the Results of the Petit Lady Laser Vaginal Rejuvenation Treatment Last?
The results following a course of the 3 recommended treatments can be long lasting. The non-invasive non-surgical procedure uses an Er:YAG laser to stimulate collagen regeneration in the vaginal mucosa to promote vaginal tightening as a treatment for several concerns. 
As the ageing process is continuous, patients may feel the need for a single booster treatment after 12 months. 
How Many Petit Laser Vaginal Rejuvenation Sessions Will I Need?
The number of sessions required depends on your desired treatment results and concerns you wish to treat. For most clients, a series of 3 treatments is usually recommended to stimulate collagen production in the vaginal mucosa and increase tightness and firmness of the vaginal wall.
Your b clinic doctor may recommend 1 or more sessions to achieve your desired treatment outcomes for stress urinary incontinence. After the initial series of treatments, most clients return to the clinic after 12 months for a booster treatment to maintain results. 
Is There Any Downtime?
You may experience some mild discomfort for up to 48 hours post-procedure. However, most clients resume their regular daily routine immediately after their laser vaginal rejuvenation treatment. Your b clinic practitioner will provide you with aftercare instructions before you leave the clinic.
Your clinician may recommend that you avoid any strenuous exercise, saunas, or hot baths for up to 3 days. It's also advised that you do not engage in sexual activity for 3 – 4 days post-treatment. 
How Do I Prepare for Laser Vaginal Rejuvenation?
You don't need to follow any strict preparation guidelines before treatment. During your free consultation at b clinic, you should discuss your desired treatment outcomes with your clinician and inform them of any allergies or medical conditions. Your clinician will explain in more detail what the treatment involves, and the results you can expect to achieve.
Is ACTION II Petit Lady Laser Vaginal Rejuvenation Safe?
Non-surgical vaginal rejuvenation with Petit Lady Laser is a safe, fast, and effective non-invasive procedure that provides long-lasting results. The procedure can be used to address many client concerns, without the pain, downtime, and risks associated with more invasive surgical treatment options.
Will It Change or Reduce the Appearance of the Labia?
This non-invasive vaginal rejuvenation treatment can help reduce and shrink the labia. Your skin texture may appear lighter, firmer and smoother. However, it's important to note this non-surgical treatment doesn't take the place of Labiaplasty, which involves surgically removing excess labia tissue.
The information provided on this website does not substitute for individual assessments which will be required to determine if laser vaginal rejuvenation is appropriate to treat your concerns.
Our clinic discreetly upholds your privacy at all times. If you have any questions or wish to discuss your concerns, please book a complimentary consultation with one of our doctors.
How Much Does Petit Lady Laser Treatment Cost?
Treatments & consultations are now available at our Sunnybank clinic. For detailed petit lady laser vaginal rejuvenation pricing, and to book your free consultation, speak to us on 1300 558 188.