Laser skin rejuvenation is a powerful collagen-boosting treatment to improve a range of skin concerns. If you're looking for a way to get rid of wrinkles, uneven skin tone, and aged skin, laser treatments could be your new secret weapon for a younger-looking complexion. 
Skin changes over time due to genetics and environmental factors such as sun exposure, diet, and lifestyle choices. All of these factors tend to show on our skin as we age.
The good news is that we are now more equipped with the knowledge and sophisticated medical devices to treat unwanted skin conditions. Combining high-end revolutionary lasers and medical devices with experienced, certified Laser Doctors and Nurses, b clinic can help you prevent and reverse visible signs of ageing.
What Skin Conditions Do We Treat?
Laser Skin Rejuvenation can treat the following skin conditions:
Unwanted skin discolouration such as Melasma/Pigmentation

Uneven skin tone

Sun-damaged skin

Fine lines/wrinkles

Enlarged pores

Acne scarring

Age spots and sunspots

Blackheads

Loss of elasticity
You may require multiple treatments and a combination of laser technologies to achieve optimal results. We recommend you book a complimentary consultation with one of our experienced skin nurses and laser technicians to discuss suitable options for treating your skin concerns.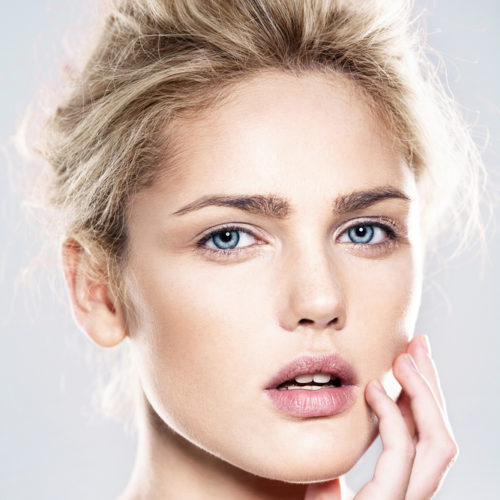 ACTION II ERBIUM & AcuPulse CO2  FRACTIONAL LASER
Fractional laser resurfacing is a safe and highly effective non-invasive treatment to help you to look and feel fabulous. 
This treatment is designed to create smoother and fresher-looking skin. It can improve tone, texture and pigmentation, reduce wrinkles around the eyes and improve the appearance of acne scarring and surgical scars. 
Targeted laser therapy stimulates the skin cells to repair and produce new collagen without the damage more invasive treatments cause to the skin. 
Old and damaged cells are replaced with fresh, glowing, healthy new skin.
Desired outcomes are typically reached over multiple treatments spaced 4-6 weeks apart. The specific number of treatments will be tailored to your goals and desired results, as well as your lifestyle and other commitments. Your clinician will work with you to identify the appropriate level of treatment and your preferred downtime.
Treatment prices from

$450

This treatment is available at the Sunnybank clinic & Fortitude Valley clinic locations.
REVLITE LASER TONING
Laser toning is a safe and effective treatment that requires no downtime, making it ideal to fit into your lunchtime schedule. 
It's designed to leave your skin looking brighter and more luminous. 
Using 1064 and YAG technology, it can safely treat all skin types to rejuvenate skin tone, address pigment concerns, and tighten pores. 
For optimal results, 6-10 treatments are usually recommended 2-4 weeks apart.
Full face pack of 3 treatments

$570

*T&Cs apply on packs. This treatment is only available at the Fortitude Valley clinic.
PICOSURE LASER
PicoSure is a fast and easy non-surgical, non-invasive laser skin treatment that concentrates on conditions such as age spots, freckles, sun damage, pigmented lesions, fine lines and wrinkles or scars.
In the past, laser technology caused patient discomfort and substantial skin redness, swelling and downtime.
This gentler approach provides excellent results, minus the pain and downtime associated with traditional, heat-based lasers.
It's also suitable for all skin types.
Rejuvenate and refresh your skin today with PicoSure's breakthrough technology and receive noticeably clearer skin quicker and with fewer treatments.
For optimal results, 3 treatments are usually recommended 4-6 weeks apart.
Full face pack of 3 treatments

$1020

* T&Cs apply on packs. This treatment is only available at the Sunnybank clinic
REVLITE LASER PEEL
Revlite Laser Peel is a result-driven skin rejuvenation treatment designed to address the signs of sun-damage and ageing skin.
Treats the following skin conditions:
Deep Collagen Stimulation

Freckles & Sun Spots

Enlarged Pores

Improved tone & texture of the skin
After the treatment, clients can expect three to five days of facial redness, which can be easily covered with make-up straight away.
For optimal results, 2-3 treatments are usually recommended 4-8 weeks apart.
This treatment is suitable for fairer skin types only.
Full face pack of 3 treatments

$870

* T&Cs apply on packs. This treatment is only available at the Fortitude Valley clinic.
What to Expect
Laser resurfacing is a non-invasive treatment that is performed in clinic. Before the treatment begins, a topical numbing cream may be applied to minimise any discomfort. 
During the laser skin rejuvenation procedure, the practitioner will use a handpiece to direct beams of laser energy at your skin. The laser energy heats targeted areas of the skin to stimulate collagen production and encourage cell renewal. 
Laser treatments typically last around 30 minutes but can take longer depending on the type of laser technology used and the size of the area being treated. Optimal results are achieved over a series of treatments. 
How Do Laser Resurfacing Treatments Work?
Laser resurfacing is one of the most popular non-surgical cosmetic procedures in Australia. It's a safe and effective way to address wrinkles, fine lines, sun damage, and other skin concerns. 
The treatments use focused laser energy to penetrate the skin, stimulate cell renewal, and encourage new collagen fibres for smoother, tighter, and younger-looking skin. 
What Happens After Laser Resurfacing?
The recovery time is minimal. Depending on the type of laser procedure, you can expect some redness and mild swelling. Many clients describe the effects as similar to sunburn. You can resume most of your daily activities as soon as you leave the clinic.
It's important to follow the aftercare instructions provided by your clinician and maintain a good skincare regime at home to maximise results. 
When Will I See the Results?
You should start to see initial results from laser skin rejuvenation around 2 weeks after your treatment. Results will improve over the coming weeks as collagen production increases and skin texture and tone improve. 
It's important to protect your skin from sun exposure between sessions to achieve optimal results. Sun damage can break down collagen and elastin in the skin and limit the effects of skin resurfacing.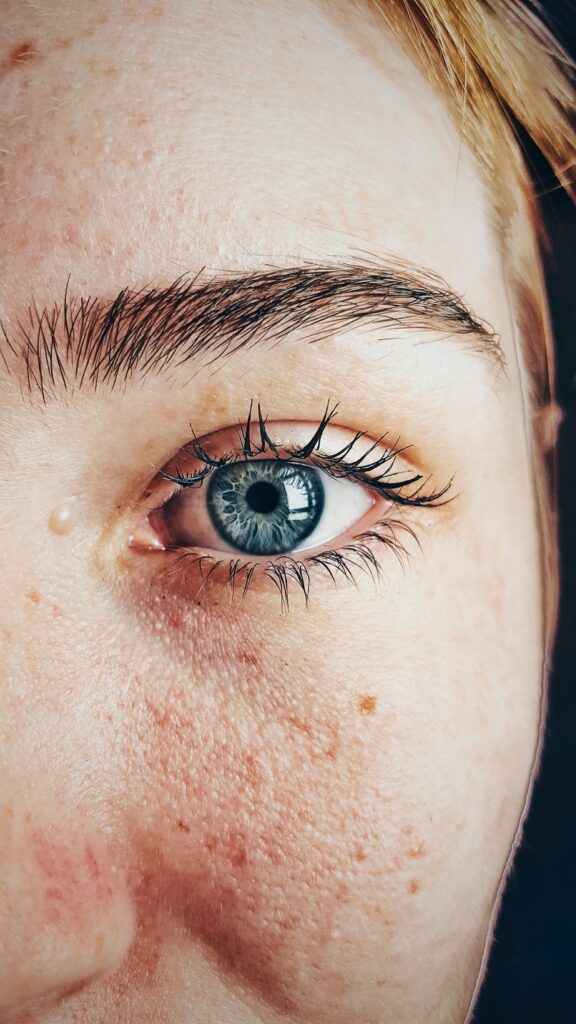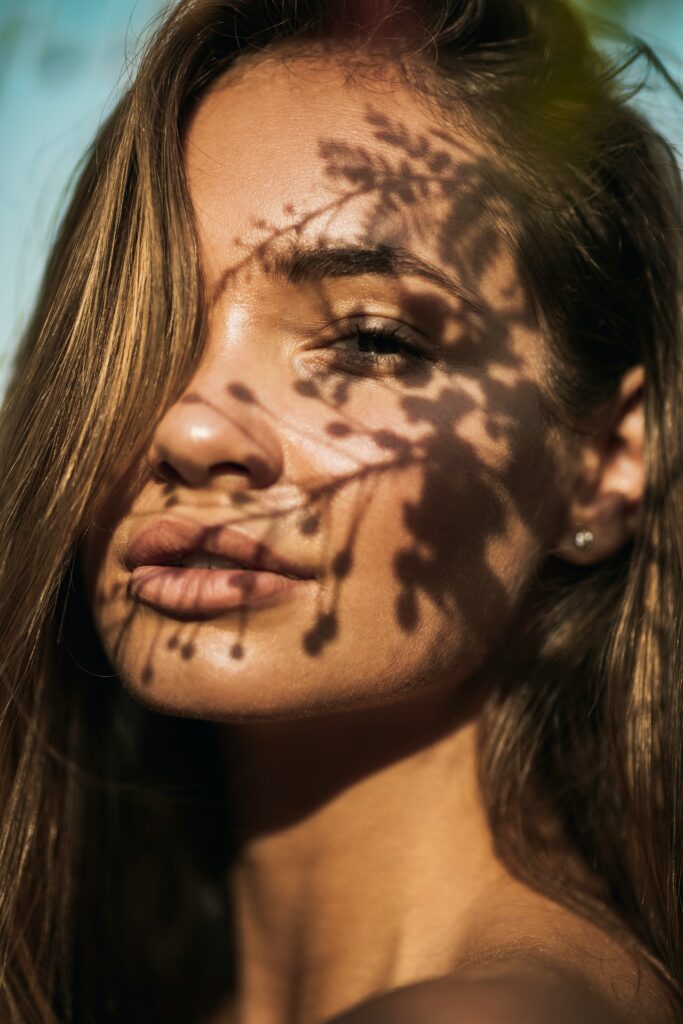 What Are the Different Types of Laser Skin Resurfacing?
Laser skin resurfacing is a versatile treatment that can improve a range of skin concerns. Generally, laser skin rejuvenation treatments can be categorised as ablative and non-ablative. 
Ablative treatments like CO2 and Erbium lasers are more powerful and will treat stubborn skin issues like skin laxity, acne or surgical scars, and deep wrinkles. 
They work by removing the top layers of skin so new healthy skin cells can grow in its place. However, ablative treatments like fractional lasers typically involve more downtime.
Non-ablative lasers like ResurfX are used to treat fine lines, wrinkles, and other superficial skin concerns and require less downtime.  
PicoSure laser and intense pulsed light therapy (IPL, although not a laser) can effectively treat unwanted skin discolourations, are much gentler on the skin and require little to no downtime. 
How to Choose the Right Laser Treatment?
If you're unsure which laser rejuvenation treatment is right for you, schedule a consultation with one of our b clinic practitioners. We'll examine your skin concerns and recommend the treatment that will provide optimal results. Sometimes a combination of laser technology and wavelengths offers the best treatment outcomes. 
Who Is a Good Candidate for Laser Resurfacing?
Laser skin rejuvenation can treat a wide range of skin concerns, but they aren't the right solution for everyone. Your b clinic clinician will examine your skin and help you determine if laser resurfacing is right for you. 
For some clients, a combination of treatments may provide the best results. IPL, microneedling, chemical peels, and cosmetic injectables are often used as alternatives or combined with laser skin rejuvenation as part of a treatment plan.  
Does Laser Resurfacing Hurt?
Most laser treatments do not hurt. A topical numbing cream can be applied and pain medication can be had to minimise discomfort. Post-treatment, you can expect to experience effects similar to sunburn, however this is dependant on which laser treatment that you undergo. We'll be able to talk you through the process and what to expect during your initial consultation. 
How Many Sessions Will I Need?
The number of laser resurfacing sessions required will depend on the skin concerns you want to treat and the type of laser technology used. For example, problems like sagging skin and deep wrinkles will require more sessions than superficial skin issues. 
You'll receive a personalised treatment plan at your free consultation, including the recommended number of sessions. 
How Do I Prepare for Laser Skin Rejuvenation?
You should avoid sun exposure for at least 1 week before each skin treatment. Unprotected sun exposure can increase the risks of side effects and have a negative impact on treatment outcomes. You should also avoid using fake tan and make sure your skin is clear of any products before each session. 
Possible Risks and Complications
The most common side effect of laser skin rejuvenation is redness that lasts for a few days after treatment. It's also common to experience increased sensitivity and tenderness.
More serious side effects are rare but can include infection. If you have a history of cold sores, laser resurfacing could increase the risk of a flare-up.
It's also possible for laser treatments to cause hyperpigmentation or hypopigmentation, where the skin in the treated area changes colour and becomes lighter or darker.
You can reduce the risk of complications by following pre-treatment and aftercare instructions.
How Much Does Laser Skin Rejuvenation Cost?
The cost of laser skin rejuvenation can vary depending on the type of laser therapy and the number of sessions required.
Schedule a free consultation today to get a detailed treatment plan and pricing information based on your unique skin concerns and desired outcomes.