A cosmetic treatment that uses gentle pulses of intense optimised light to treat undesirable pigment and facial capillaries/redness can occur due to ageing and lifestyle choices.
What can I expect?
Intense pulse light refers to a cosmetic skin treatment that uses high-intensity light to address the skin's imperfections. Each treatment can promote and increase collagen formation; with each treatment, you will see an overall improvement in skin quality and texture. These pulses of light can be applied to target superficial vascular conditions such as spider veins, port wine stains & rosacea, as well as pigmentation & freckles. Most clients see some improvement after the first treatment. However, for optimal results, 3-5 treatments are usually recommended at 4-6 weeks apart. To maintain results, clients are advised to use an SPF 50 sunblock and avoid direct sun exposure during and after the treatment period.
Book a complimentary consultation with one of our experienced & fully qualified laser nurses & technicians.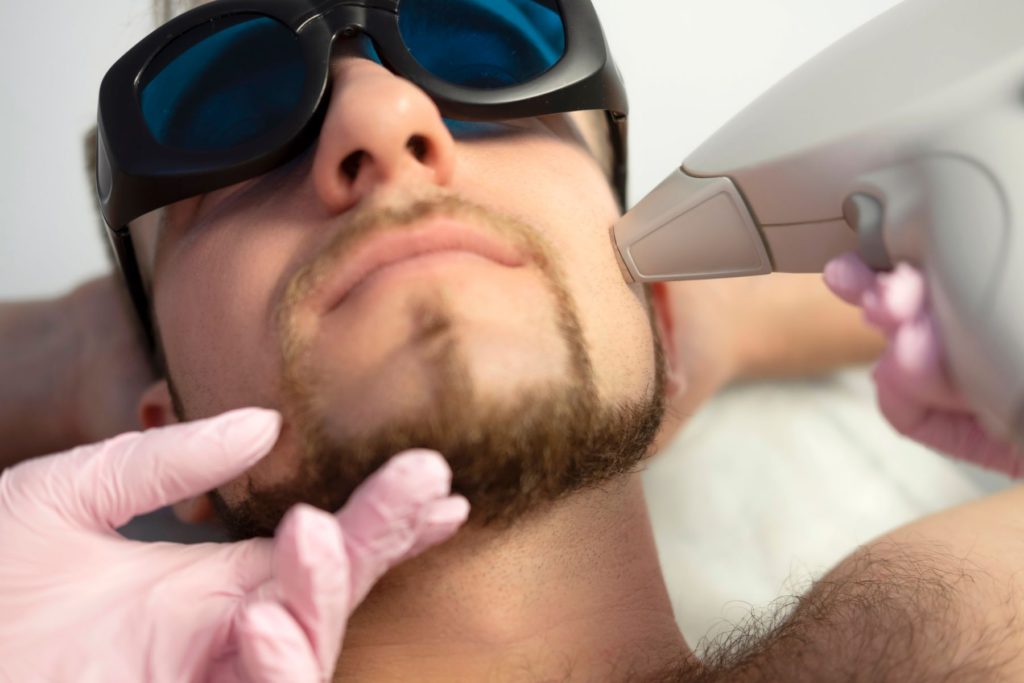 Nose and cheeks

$150 Individual / $350 Packages

1/2 Face

$175 Individual / $420 Packages

Full Face

$250 Individual / $600 Packages

Neck

$120 Individual / $285 Packages

Decolletage (Chest)

$250 Individual / $600 Packages

Face, Neck, Decolletage

$520 Individual / $1250 Packages
Hands

$150 Individual / $360 Packages

Shoulders

$250 Individual / $600 Packages

Lower Arm

$300 Individual / $720 Packages

Full Arm

$360 Individual / $915 Packages

Upper Back

$500 Individual / $1200 Packages