The safe alternative to a surgical facelift.
Ultherapy delivers long lasting, skin lifting results.
As you age, your body creates less collagen, causing the wrinkles and sagging skin that produces the visible signs of aging. Ultherapy is a non-surgical skin tightening and lifting procedure that non-invasively contracts your skin and stimulates collagen growth, resulting in a younger, more lifted appearance for your face, neck, and décolletage.
A single Ultherapy treatment can boost your skin's natural ability to produce fresh, new collagen to create a natural, noticeable lift and a firmer, plumper, more youthful appearance. Because it boosts natural collagen production deep beneath the skin's surface, there's no downtime or recovery period – the surface of your skin remains undamaged.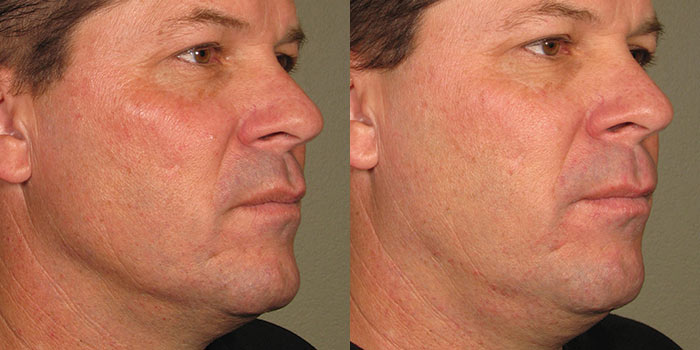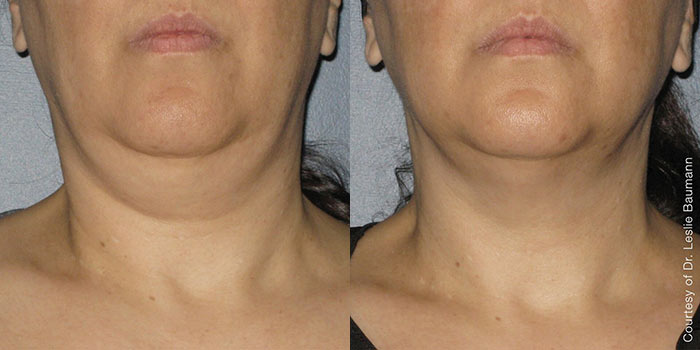 Ultherapy also combines wonderfully with laser procedures that typically target the superficial layers of your skin (to counteract sun damage, discolouration, redness and broken capillaries), working in tandem for a complete skin rejuvenation solution.
How Does Ultherapy Work?
Ultherapy's groundbreaking technology uses ultrasound to stimulate and lift your skin's deep structural support layers, including those typically targeted during a surgical face-lift. 
By sending precise waves of ultrasound energy into targeted areas, Ultherapy can lift the skin and improve laxity of the face and neck without damaging the outer layers. The focused ultrasound energy stimulates new collagen and elastin production to kick start the growth of new stronger fibres. As a result, the skin becomes firmer, tighter, and younger-looking.
Ultrasound energy has been safely used for over 50 years, and patients have benefited from Ultherapy technology in over 700,000 treatments worldwide to date.
As our professionally trained practitioners deliver the ultrasound, you'll feel tiny amounts of energy being deposited to precise depths in your skin. This indicates that the collagen-building process has begun.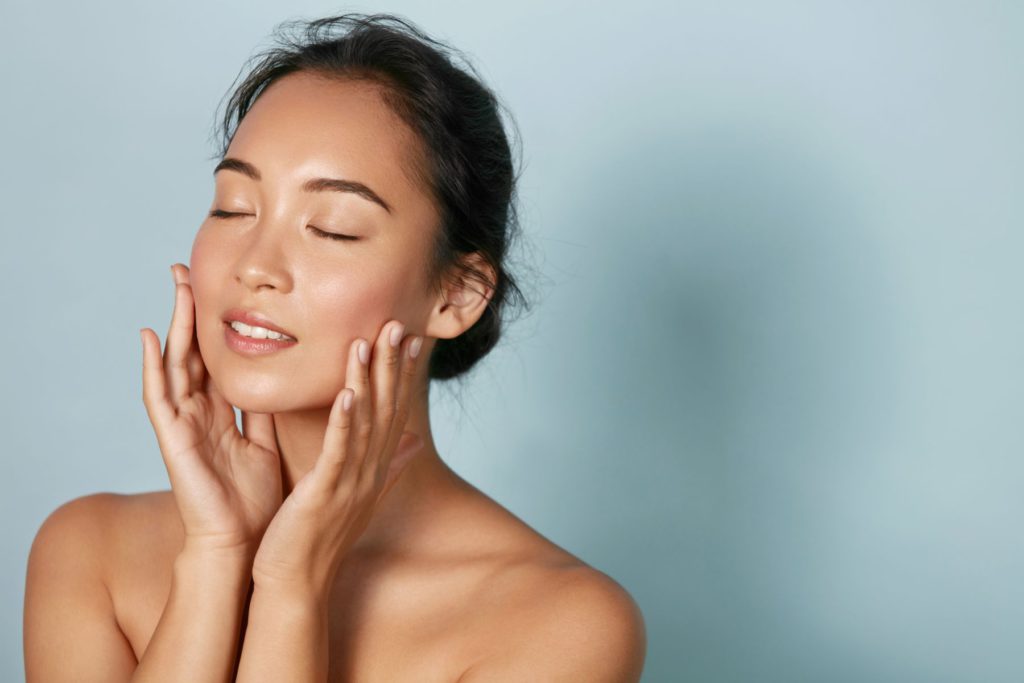 Who Is Suitable to Have This Treatment?
Ultherapy is an effective skin tightening solution for anybody looking to prevent or reverse the signs of ageing. 
It's best suited to patients that want to achieve a more youthful appearance without the risks and side-effects of invasive surgery. You may be the ideal candidate for this treatment if you've recently noticed your:
Skin is less firm and toned
Brows and eyelids have drooped
Jowls are heavier, & there's skin laxity under your chin
Neck or décolletage skin is crêpe, lined & wrinkled
We typically see great results in those aged 30 or older with mild to moderate soft tissue and skin laxity. Younger people who want to prevent the signs of ageing and those who are looking to prolong the effects of previous cosmetic surgery tend to achieve the best results from Ultherapy treatments.
Benefits of Ultherapy
Ultherapy is the best non-surgical face-lift treatment. You can achieve a younger and brighter look, without the need for incisions. This treatment offers several benefits over cosmetic plastic surgery, including:
Non-Invasive
Ultherapy can make a significant improvement in sagging and aged skin, without the risks and painful side-effects of going under the knife. The procedure is safer than surgery and has far less chance of any complications post-procedure.
Highly Targeted
Ultrasound imaging enables the clinician to visualise the deeper layers of skin. This allows for precise targeting of the ultrasound energy to achieve great results from a single treatment.
No Downtime
You can return to your regular daily routine immediately after receiving Ultherapy treatment. There is no downtime or need to avoid certain activities. The treated area may feel tender, and you may experience mild swelling, but these side effects are mild and will subside in the days following the procedure.
Natural Improvement
Results gradually improve over the weeks following your Ultherapy procedure. There are no dramatic instant results. Your friends and colleagues will think you look healthier and younger, rather than knowing you have received a non-surgical face-lift.
Long-Lasting Results
Because Ultherapy stimulates the body's collagen and elastin production, results are long-lasting. You can expect your firmer skin and youthful glow to last from 18 months up to 5 years.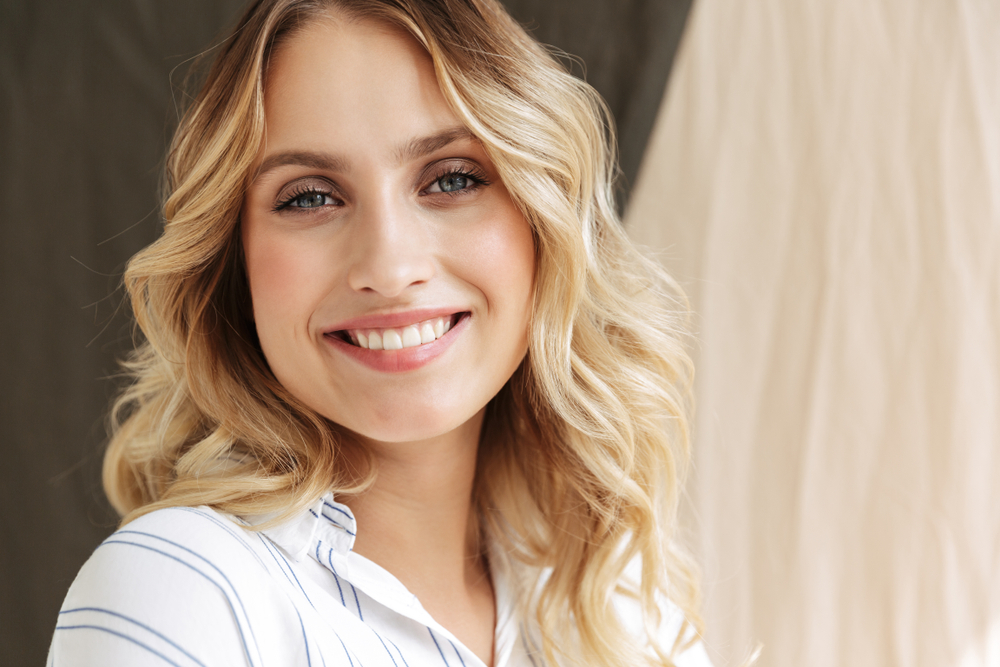 Where Can Ultherapy Be Used?
Ultherapy is an effective skin rejuvenating treatment for the face, neck, chest, and sagging skin under the chin. It can also be used as a non-invasive brow lift to correct and improve the appearance of heavy or drooping brows. 
Does Ultherapy Replace a Surgical Face-Lift?
No, but Ultherapy treatments are an effective alternative for those not wanting to undergo a surgical face-lift. It can also help if you've previously had a face-lift but still feel unsatisfied with sagging jowls and skin laxity in the lower face and neck.
Ultherapy is considered the most effective non-surgical cosmetic face-lift procedure. With nearly a million treatments worldwide, Ultherapy is a popular alternative to surgery for both patients and clinicians.  By using ultrasound waves to stimulate collagen production in the deeper layers of the skin, Ultherapy treatments can reduce the appearance of lines and wrinkles by lifting and tightening the lower face to improve skin laxity. 
When Will I See the Results From Ultherapy?
The final results of Ultherapy are achieved after 3-6 months. You will notice a gradual improvement over this period with the skin becoming firmer and appearing more youthful as the body produces more collagen and elastin.
Patients usually require a single treatment, but you may need a second Ultherapy procedure after 6 months to achieve your desired look.
Ultherapy is often combined with cosmetic laser treatments to combat visible signs of ageing and rejuvenate sun-damaged skin. The combination of skin tightening Ultherapy and laser treatments can improve texture and tone while lifting the face and neck areas to provide impressive natural-looking results.
How Long Do Results Last?
As Ultherapy stimulates collagen production within the body, the longevity of results depends on the individual patient. Most clients only require one treatment, while some may benefit from an additional session.
Most patients are still satisfied with results 18 months to 5 years after their initial treatment. However, as your skin continues to age, we might recommend a 12-month follow-up treatment to continue combating any new signs of ageing. This is dependent on the factors that have contributed to the ageing process.
What Should I Expect During the Procedure?
During your consultation at b clinic, your clinician will discuss your treatment goals to ensure that Ultherapy is the right treatment for you.
Before treatment, a cooling gel is applied to the area to allow for better penetration of the ultrasound energy. A topical numbing cream will also be used to minimise any discomfort during the treatment.
Your clinician will use a monitor to visualise the area and determine the thickness of the skin. This will reveal the optimal level needed to achieve the best skin rejuvenation and collagen production for the non-surgical face-lift.
You may experience a brief heat sensation as the ultrasound energy is targeted into the layers of skin. You may feel minor discomfort with each 2-second ultrasound pulse, but treatment is usually pain-free due to the numbing cream.
The treatment time varies depending on the area being treated. A brow-lift around the eyes typically lasts for 30 minutes, while a full tightening of the face and neck can take up to 90 minutes.
Once the non-invasive treatment is complete, patients can leave the clinic and carry on with their normal daily routine.
Does Ultherapy Hurt?
Comfort levels vary from patient to patient, but any sensation you may feel will only occur during delivery of the micro-focused ultrasound energy. We'll apply a numbing cream to your skin 45 minutes before the treatment to minimise any discomfort.
Immediately after your 30-90 minute treatment (depending on the area treated), your skin may appear flushed, but this redness will disappear within a few hours. You can apply make-up straight after your treatment so you can return to normal activities.
Some patients may experience slight temporary swelling, tingling, or tenderness. Other less common post-procedural effects may include temporary bruising or numbness on small areas of the skin.
Is There Any Downtime?
No. After your non-surgical face-lift procedure, you can immediately return to work, social activities, and exercise. 
You may experience some minor redness and swelling, but this will subside within 24-48 hours. Your skin may feel tender and have a slight tingling sensation for up to a week post-procedure. 
Possible Risks and Complications
Ultherapy is a very safe and clinically proven non-surgical face-lift procedure. Over 700,000 treatments have been performed worldwide, and 21 clinical studies support the efficacy of the non-invasive procedure. 
The most common side-effects are the sensation of heat and tingling as the ultrasound energy is delivered during the procedure. You may also experience slight redness and swelling, but this will subside within a couple of days of treatment. 
Side-effects can include bruising and numbness, but these are very rare and unlikely if a skilled clinician performs your treatment. Your skin may feel tender for up to a week post-procedure. 
It's important to choose a clinic that uses ultrasound visualisation as part of its Ultherapy skin tightening treatments. This technology enables the clinician to see the precise skin layers and target the ultrasound energy exactly where it needs to go to achieve the best possible skin lifting and tightening results.
Look younger without surgery today. For Ultherapy prices or to book a free consultation, talk to us on 1300 558 188