Medical Microdermabrasion
Achieve smoother, firmer, younger-looking skin by exfoliating the skin's surface. 
Microdermabrasion is an excellent anti-ageing maintenance treatment and an effective way to target a range of skin concerns, including dull skin, pigmentation, enlarged pores, and acne-prone skin. 
Full Face 3 Treatment Package

$230

Face, Neck & Decolletage

$149

Face, Neck & Dec 3 Treatment Package

$350

Add on a Lactic acid peel, Salicylic acid peel or Glycolic peel for an extra

$50

Add on skin boost mask to any skin treatment

$25
How Does Microdermabrasion Work?
Microdermabrasion is a results-oriented skin rejuvenation procedure using a two-step process that can brighten your complexion and reduce the appearance of dull skin and fine lines. 
The first stage of the treatment acts on the outermost layer of skin. 
Your clinician will use a diamond head handpiece to buff away damaged and dead skin cells. The abrasive process clears away impurities and exfoliates the skin to encourage cell renewal.
The treatment is then finished with a serum infusion or mask tailored to your skin concerns, such as an anti-ageing antioxidant infusion or a clarifying mask to alleviate skin congestion.
As further treatments are undertaken, your skin will become even clearer to see and smoother to touch.
Each microdermabrasion procedure takes under an hour. It can be used as a stand-alone treatment or as an addition to almost any other skin treatment offered by b clinic.
We recommend six or more treatments for optimal results, usually one to four weeks apart.
Who Is Suitable To Have This Treatment?
Microdermabrasion is a great option for those that want to treat superficial skin concerns without the risks and downtime of more invasive procedures. 
It's suitable for all skin types and can effectively treat dull skin, acne scarring, congested skin, and pigmentation. You can get brighter, smoother, younger-looking skin over a series of microdermabrasion sessions.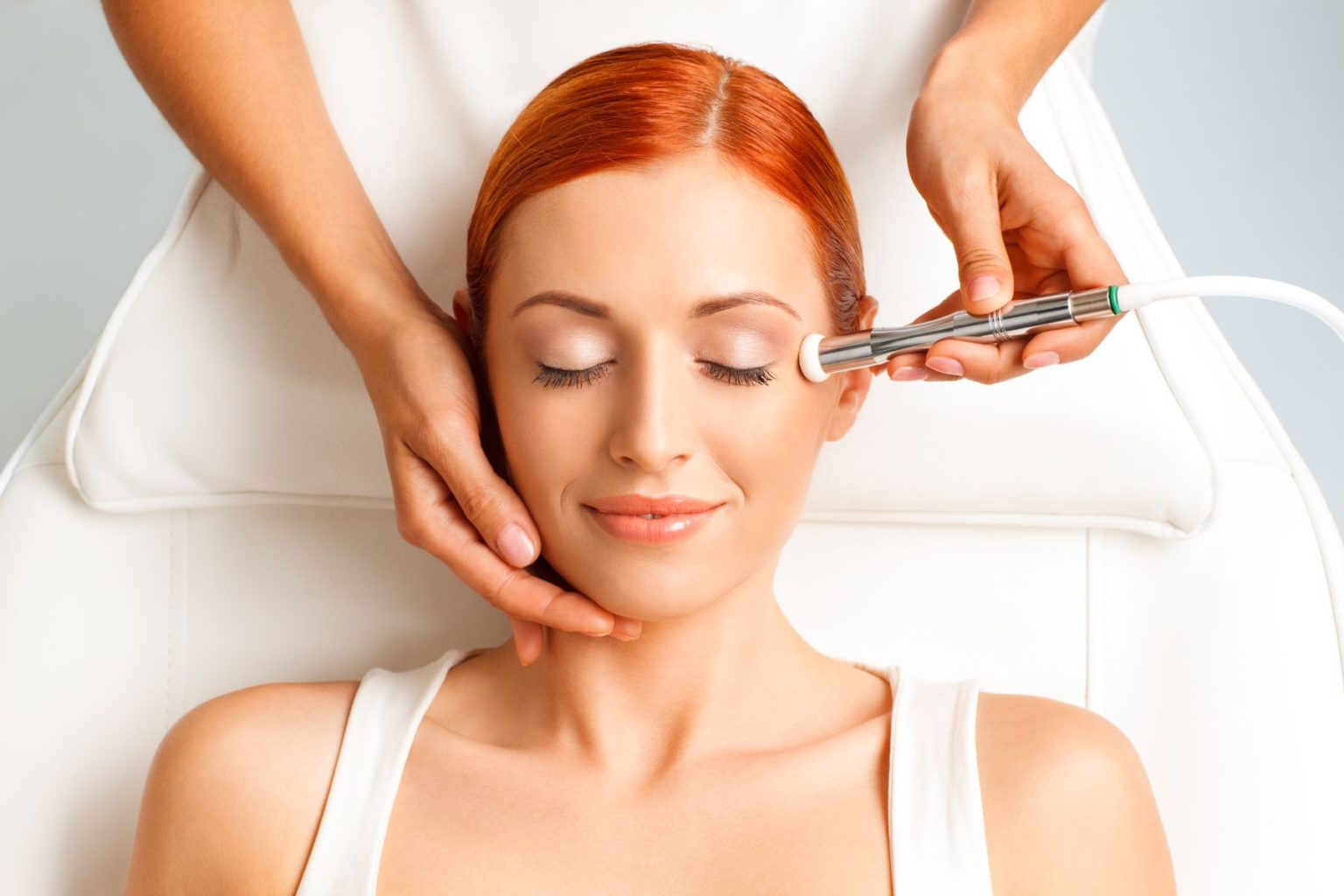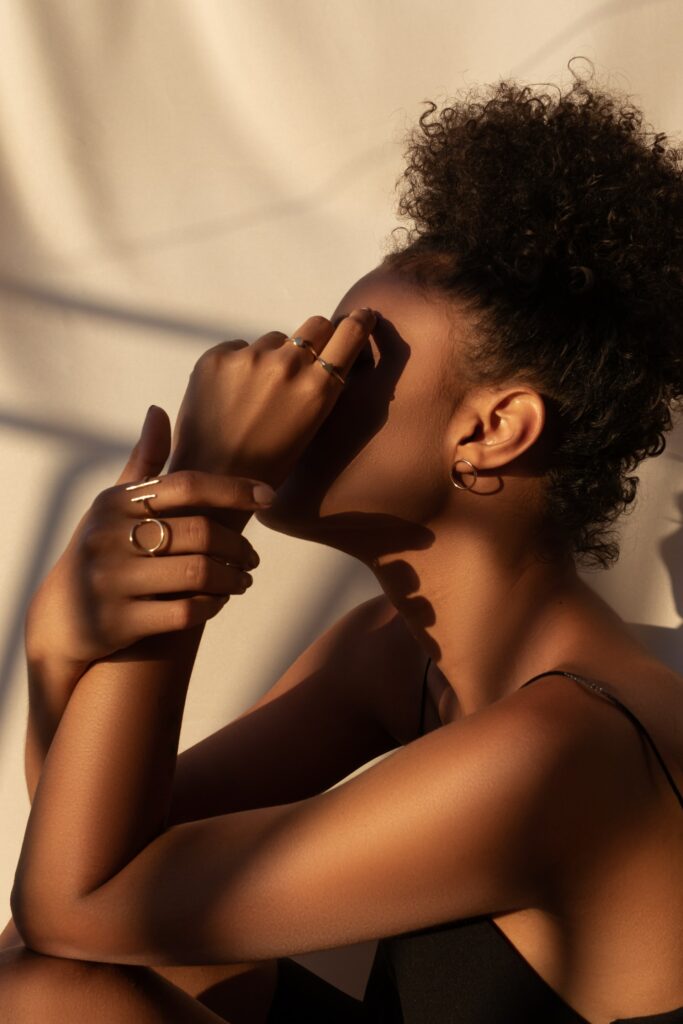 Benefits of Medical Microdermabrasion
Get brighter and more even-toned skin with a medical-grade microdermabrasion cosmetic treatment. 
This non-invasive procedure offers many benefits, including:
Brighter and Clearer Complexion
By gently removing the surface layer of dead skin, microdermabrasion reveals the younger, clearer layers beneath to give you a healthier and brighter complexion. 
Eliminate Breakouts
Microdermabrasion helps eliminate blackheads and prevent acne breakouts by cleansing the skin, unclogging your pores, and clearing away impurities.
Fight the Signs of Ageing
Medical microdermabrasion is a powerful anti-ageing treatment, reducing skin congestion and stimulating cell renewal to improve the appearance of fine lines, wrinkles, sun spots, and acne scarring. 
Convenience
You can have a microdermabrasion treatment during your lunch break. Your skin will look fresher and more youthful, and you can return to work in the afternoon with no telltale signs of treatment.
What Skin Conditions Can Medical-Grade Microdermabrasion Treat?
Microdermabrasion is a versatile treatment that can improve a range of skin concerns with minimal downtime, including:
Acne scarring

Sun-damaged skin

Enlarged & open pores

Pigmentation

Fine lines

Excess oil production
*Available at selected clinics only. For full terms and conditions on packages, click here
When Will I See Results?
You'll notice an immediate improvement after a single medical microdermabrasion session. Your clinician may recommend a series of treatments depending on your aesthetic goals and the skin concerns you want to treat. 
For more extensive skin blemishes or scarring, you may require several treatments to achieve clear and even-toned skin. 
How Long Do Microdermabrasion Results Last?
The longevity of results depends on your treatment goals and skincare regime. The body is continually regenerating skin cells, and the effects of microdermabrasion are cumulative. 
Depending on your skin condition, your practitioner may recommend a series of initial treatments. After the initial treatment period, you may need to visit the clinic for a follow-up session every couple of months to maintain your results. 
How Many Microdermabrasion Treatments Will I Need?
The number of sessions you will need depends on your treatment goals. A single microdermabrasion session can leave your skin looking brighter and feeling smoother. 
If you want to improve a specific skin concern like acne scarring, sun-damaged skin, or stretch marks, you will need multiple sessions to achieve your desired results. Your clinician will recommend a personalised treatment schedule during your free consultation. Generally, we recommend six microdermabrasion sessions spaced 1-4 weeks apart.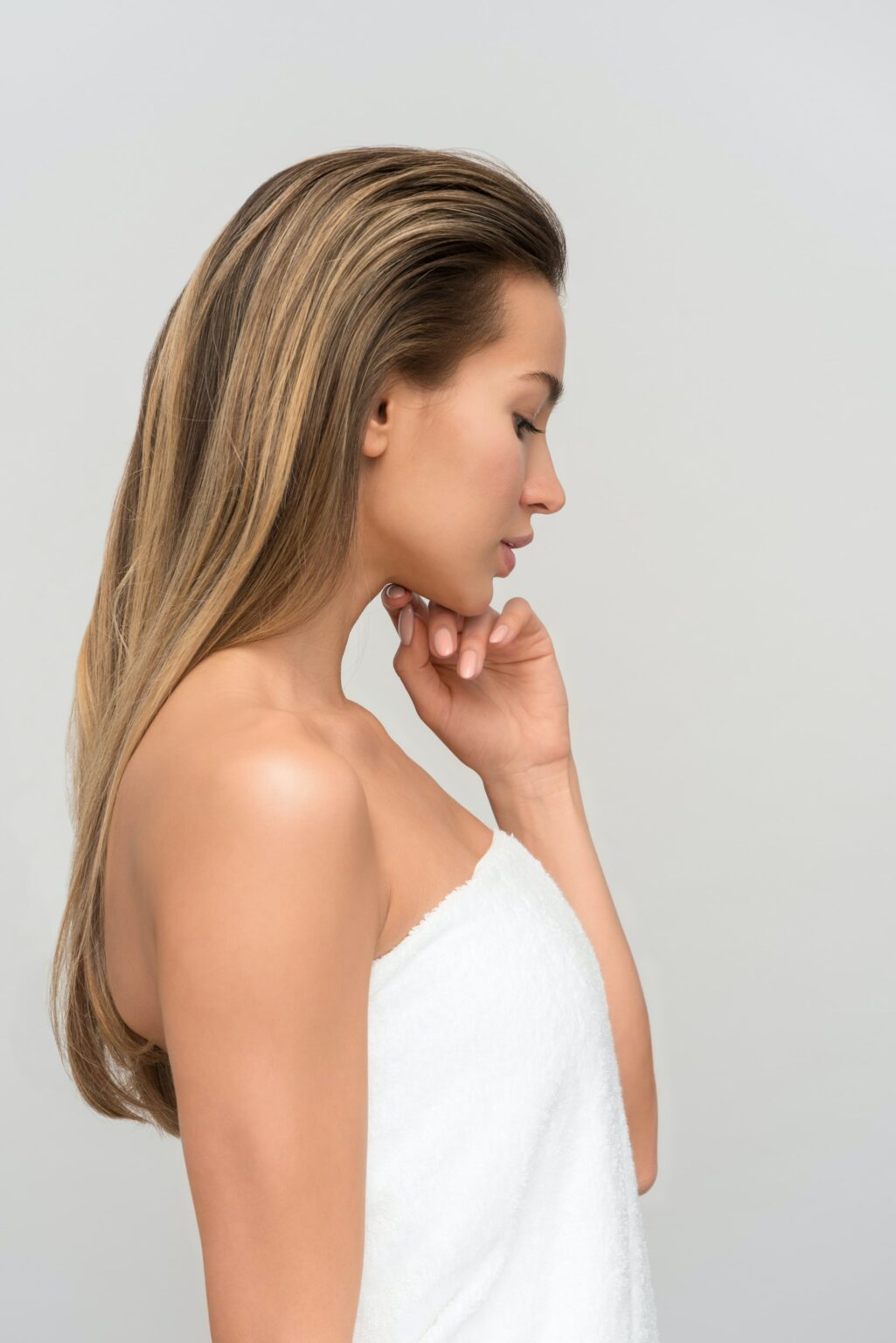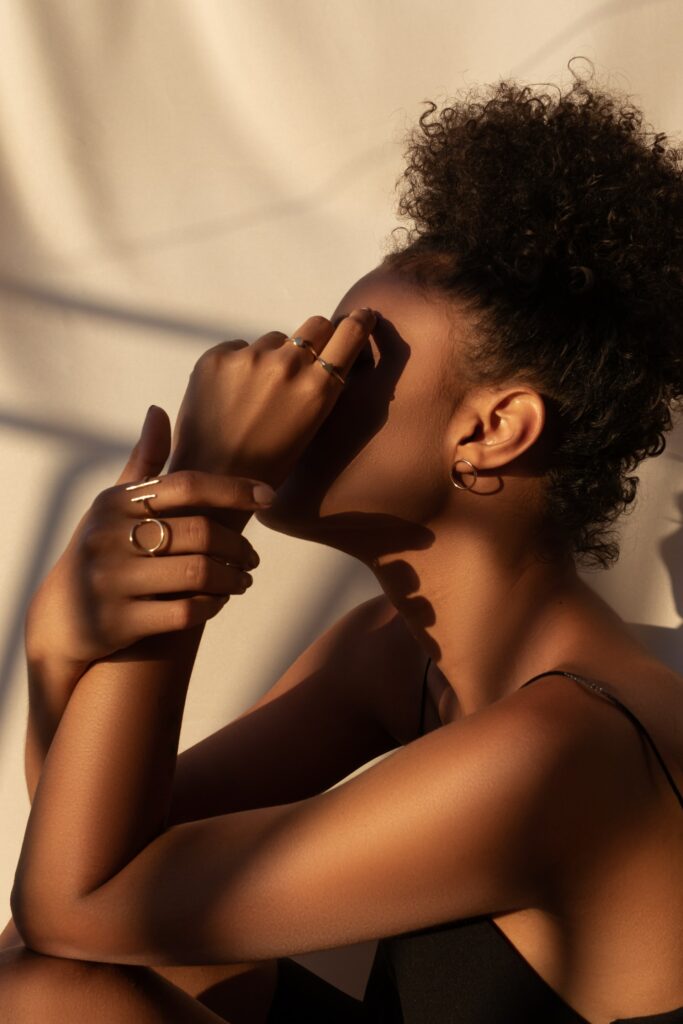 How Long Does a Session Take?
A typical session takes around 30 minutes. Your Brisbane microdermabrasion practitioner will cleanse your face before and after the treatment. Many clients also apply makeup once the treatment is complete. You'll be in and out of the clinic within an hour. 
How Do I Prepare for Medical Microdermabrasion?
Medical-grade microdermabrasion is a non-invasive treatment that can be performed with little to no preparation on your part. You should discuss your skin concerns with your practitioner during your free consultation and inform them of any allergies or medical conditions you have. 
You may be advised to avoid exfoliation skin care products for three days and ensure your face is free of makeup on the day of the procedure.  
Is There Any Downtime After Microdermabrasion?
There is no downtime associated with medical-grade microdermabrasion. You can drop by the clinic for your treatment, leave within the hour, and carry on with the rest of your regular daily routine. 
In the days following the procedure, your skin can be more sensitive to the sun's UV rays. Your clinician will advise you to protect your skin with sunscreen and avoid prolonged sun exposure. 
You can find out what to expect after your session in our microdermabrasion aftercare guide.
Which Skin Types Are Suitable for Microdermabrasion?
Microdermabrasion is suitable for all skin types. Unlike some laser therapies and more invasive treatments, medical microdermabrasion can provide excellent results for every skin tone. Your b clinic clinician will assess and provide a complementary treatment plan during your free consultation at b clinic. 
Can Microdermabrasion Help Acne?
Microdermabrasion can be an effective treatment for people that suffer from acne. By gently removing the top layer of dead cells and clearing the pores, microdermabrasion helps to reduce breakouts of blackheads and whiteheads. The cosmetic procedure can also be used to treat acne scars.
Does Microdermabrasion Hurt?
The non-invasive procedure is relatively pain-free. You may experience some mild discomfort with a sensation of scratching and suction on your skin, but this is short-lived. You shouldn't feel any pain during or after treatment. 
How Much Skin Does Microdermabrasion Remove?
When performed correctly, microdermabrasion removes the outermost skin layer, known as the stratum corneum. This top layer of skin is where dead skin cells, excess oil, and impurities accumulate. Microdermabrasion clears away this top layer of skin and stimulates cell renewal and collagen production for a brighter complexion and smoother, younger-looking skin. 
Can I Wear Makeup After Treatment?
Yes, you will be able to apply makeup following a microdermabrasion session. Following the exfoliation, your skin may feel more tender, so we recommend mineral-based makeup instead of oil-based products for the first 24 hours following treatment. 
Can Microdermabrasion Be Combined With Other Treatments?
Microdermabrasion is often combined with other cosmetic procedures as part of a treatment plan, including chemical peels, dermal fillers, and anti-wrinkle injections. Your practitioner will recommend the best treatment or combination of treatments for your specific skin concerns during your free consultation.
What Is the Difference Between Microdermabrasion and Dermaplaning?
Dermaplaning is a cosmetic treatment that is sometimes confused with microdermabrasion. While microdermabrasion uses refined crystals to exfoliate the skin, dermaplaning uses a scalpel to scrape away the top layers of skin. Both treatments offer exfoliation benefits, but microdermabrasion is more effective at targeting the delicate areas of the face and is generally the preferred treatment option. 
Is Microdermabrasion Safe?
Yes, microdermabrasion is a very safe procedure when performed by an experienced practitioner. As with all skin therapies, there is a small risk of irritation and redness. But these side effects typically only last for a few hours post-treatment. 
There is a risk of pigmentation and skin damage if microdermabrasion is overdone. It's important to choose a reputable clinic with experienced practitioners to avoid any unwanted side effects. 
Possible Risks and Complications
Microdermabrasion targets the superficial layers of skin, so side effects are generally mild and rare. You may experience redness and tenderness in the treated area, but these side effects typically last only a few hours after the procedure. 
There is the possibility of minor bruising, but this is unusual when an experienced clinician performs the medical microdermabrasion treatment. Your clinician may advise you to use a moisturiser to reduce the risk of flaky skin and recommend you avoid direct sun exposure for a few days post-treatment. 
How Much Does Microdermabrasion Cost?
FULL FACE TREATMENT $99
FULL FACE~PACK OF 3 TREATMENTS $230
FACE, NECK AND DÉCOLLETAGE $149
FULL FACE, NECK AND DÉCOLLETAGE ~PACK OF 3 TREATMENTS $350
Add on a Lactic acid peel, Salicylic acid peel or Glycolic peel for an extra $50
Add on a Skin Boost Mask for an extra $25
Book your free skin analysis consultation today!