Get healthier, brighter skin with a bespoke medical grade peel tailored to your unique skin concerns.
 Medical grade chemical peels are a versatile treatment that can effectively treat a range of skin conditions and improve skin texture and tone. 
Chemical peels offer a deep exfoliation to remove the build-up of dry, oily, and dead skin cells to reveal healthy, smooth, and more youthful skin underneath.
Our skin therapists can tailor your peel to treat your individual skin type and skin concerns.
Peel treatments can promote collagen production and strengthen the integrity of the skin on the face, chest, arms, hands, and back. 
Available at selected clinics only.
Peel Treatment (starting price)

$100

Packages available. Buy 3 and get 1 free.
LACTIC ACID PEEL 
Designed to renew, brighten and resurface the skin. Lactic peels are the gentlest of all our peels, lightly exfoliating and hydrating the skin by dissolving dead skin cells. Suitable for most skin types.
SALICYLIC ACID PEEL
This peel is best suited for congested or acne-prone skin. It dissolves dirt deep down in the pores and breaks down keratin that produces blackheads and whiteheads. 
Salicylic acid peels also help kill the bacteria that causes breakouts, resulting in a cleaner, clearer complexion.
GLYCOLIC PEEL
A single glycolic peel can exfoliate dead skin cells for fresher, brighter skin. 
A more intense treatment, glycolic peels are a great collagen-boosting procedure that can treat scarring, skin discolourations, and visible signs of ageing. 
With a course of treatments, this peel is an effective way to reduce the appearance of fine lines and wrinkles.
TIMELESS/VITAMIN A PEEL
Vitamin A peels promote cell turnover and collagen production to target superficial to medium skin concerns. 
This is an effective peel for treating fine lines, wrinkles, thinning of the skin, and dull complexion. 
You'll get brighter, stronger, and younger-looking skin over the course of 6 treatments spaced 2-6 weeks apart.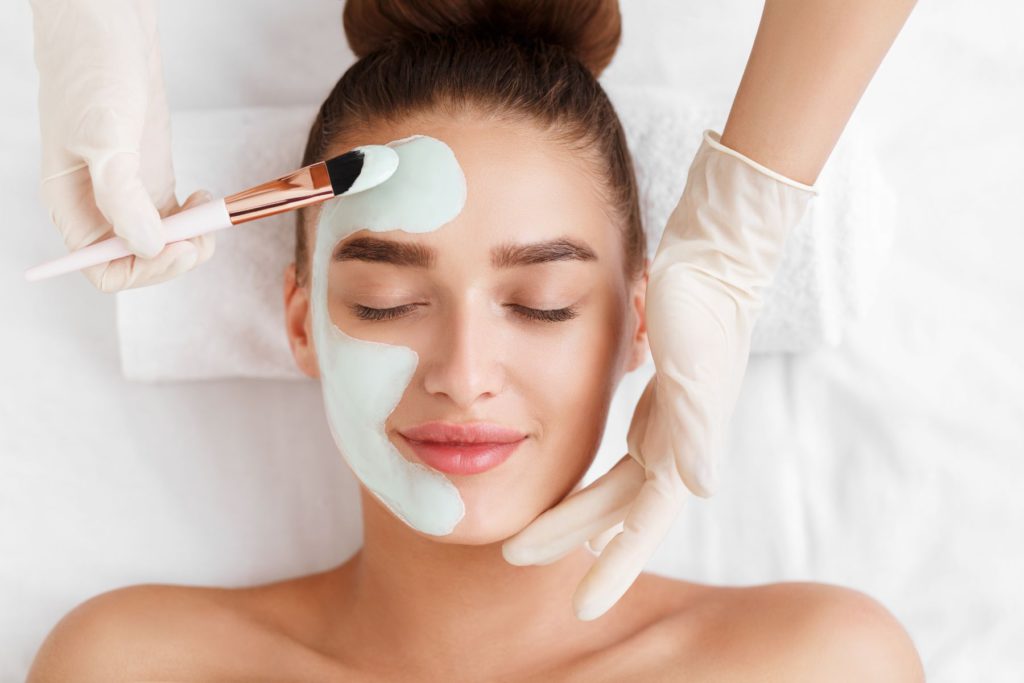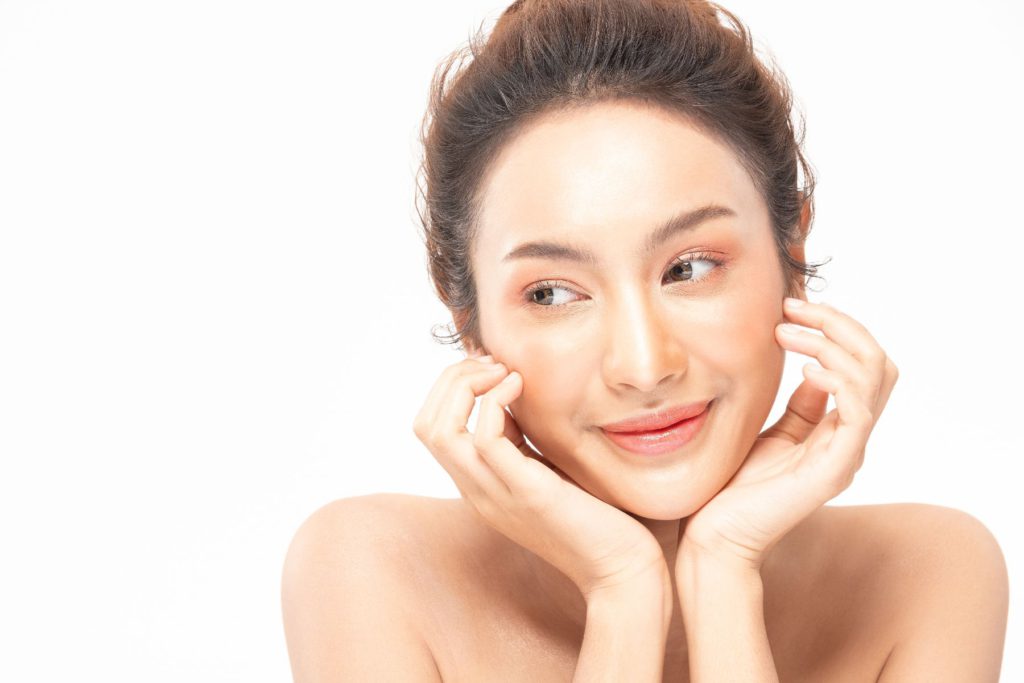 JESSNER PEEL
A combination of salicylic acid, lactic acid and resorcinol, the Jessner peel is a superficial to medium peel designed to treat oily skin, enlarged pores, congestion and pigmentation. Suitable for most skin types.
We recommend a course of 4-6 peels, with a treatment every 2-4 weeks, dependent on peel strength, peel layers, skin type, skin condition and desired outcome.
TCA PEEL
The TCA peel is a powerful rejuvenation medical grade peel that can treat superficial, medium, and deep skin concerns. 
It can effectively treat severe sun-damaged skin, photo ageing, pigmentation, thickened skin, and mild scarring. Suitable only for lighter skin types I-III. 
We recommend a course of 1-4 peels, 1-6 months apart, dependent on peel strength, peel layers, skin type, skin condition and desired outcomes.
If you are unsure which skin peel treatment will be most beneficial for you, book a free consultation with one of our highly experienced skin therapists.
Who Is Suitable For This Treatment?
Medical grade chemical peels are a versatile skin rejuvenation treatment that can be tailored to target a range of skin concerns. 
This makes chemical skin peels suitable for anyone who wants to improve their complexion and skin health without the risk and downtime associated with more invasive cosmetic procedures. 
During your free consultation at b clinic, your skin therapist will examine your skin concerns and recommend the right peel for you. 
What Skin Concerns Can Medical Grade Peels Treat?
Medical grade peels are an excellent treatment option for a range of skin concerns and imperfections. 
The deep exfoliation properties of a chemical peel make it an effective treatment for:
Hyperpigmentation

Age spots

Sun-damaged skin

Acne scarring

Congested skin (blackheads and clogged pores)

Fine lines

Wrinkles

Thin skin

Uneven skin texture

Dull complexion

Oily skin
What Can I Expect During Treatment?
During your treatment, your skin therapist will cleanse your skin before applying the peel. 
The medical grade peel solution is left on your skin for a period of time before a neutralising agent is used to stop the exfoliation reaction. 
Your practitioner will then remove the peel ingredients from your skin and apply a moisturiser before you leave the clinic. 
In total, the procedure takes around 30 minutes in clinic.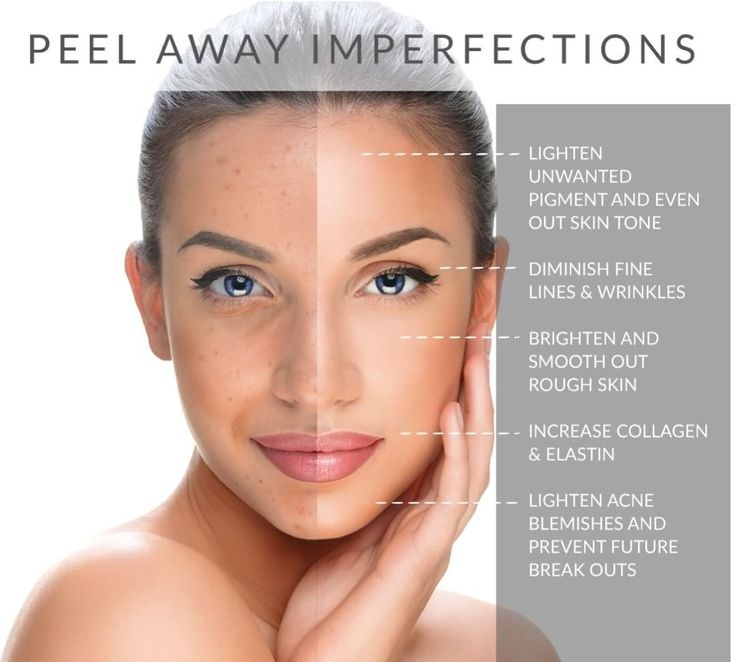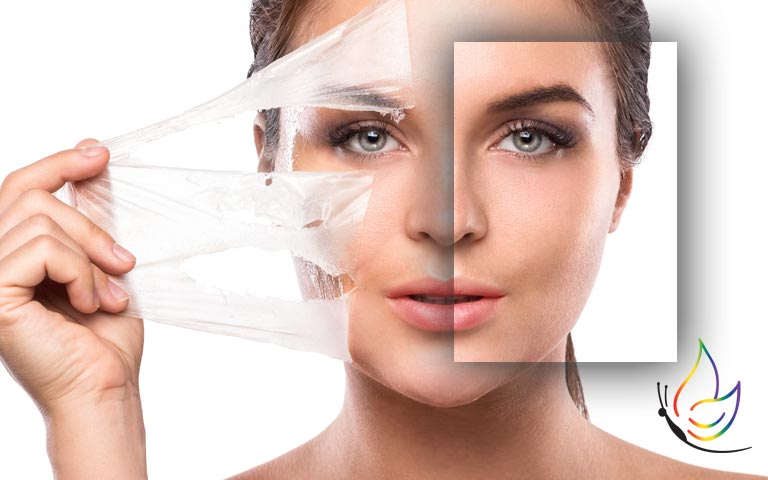 Is There Any Downtime?
Because professional chemical skin peels are so versatile, there is a range of treatment options with varying downtime.
With milder peels, you can immediately return to work and social activities. More intense peels promote a stronger exfoliation that may cause some mild swelling and redness.
For stronger peels, you may experience skin dryness and flaking. This is a normal reaction and signifies a good cell renewal response from the body. Peeling of the skin is similar to the effects of sunburn and can last for 3-4 days post-procedure.
After this time, fresh new skin will develop.
You should avoid direct sun exposure and skincare products containing active ingredients for around two weeks following a chemical peel.
Your clinician will provide full aftercare instructions based on your skin type and the type of peel.
How Many Medical Grade Peels Will I Need?
The number of treatments required will depend on the skin concerns you want to treat and your desired results.
Many clients report a significant improvement after a single treatment for superficial skin conditions.
However, for more severe skin concerns like deep lines and acne scarring, you may require a series of up to 6 sessions.
Your practitioner will be able to recommend a personalised treatment plan during your free consultation at b clinic.
Is It Painful?
Most clients describe medical grade peels as a warm, tingly sensation.
There is no serious pain or discomfort involved with the procedure.
Stronger peels may provoke a stronger sensation, but clients do not require any painkillers or local anaesthetic.
Possible Risks and Complications
Medical grade peels are a tried and tested cosmetic treatment.
The risks of side effects are much lower with superficial peels, but all peels are considered very safe when performed by a trained clinician.
Depending on the strength of the peel, you may experience redness, swelling, and peeling in the treated area.
Your clinician will provide you with all the aftercare information you need to minimise possible risks and ensure the best results following treatment.


How Long Will the Results Last?

Medical grade peel results are not permanent.
After a course of 6 sessions, you can expect treatment results to last for 6-12 months.
To maintain your clearer, younger-looking complexion, you may require regular maintenance sessions every 4-6 months.
How Much Do Medical Grade Peels Cost?
The cost of a medical grade peel depends on the type and strength of the peel.
Some clients also require more sessions than others to achieve their desired treatment results.
Chemical peel treatments start at $100. During your free consultation at b clinic, your practitioner will assess your skin concerns and recommend a treatment plan with a full breakdown of costs.