Our quality of life has become very important as we, (women & men) are living much longer than our ancestors.
We all want to look & feel our very best so we can enjoy a full & long life.
Over the last 20 years, b clinic's doctors & nurses have clearly heard & understood client's desires & needs. This has motivated us to search for effective treatments that complement cosmetic injectable treatments and that would slow down and even in some cases reverse the visible signs of ageing in order to maximise clients quality of life.
Most of us could foresee that within time & with the advancements of modern technologies, we would be provided with more result-driven & impressive anti-ageing solutions.
The time is now!
b clinic is proud to bring you the very latest technologies and the highest quality of Laser devices.
Combining these high-end revolutionary lasers & medical devices with the experienced, certified Laser Doctors & Nurses b clinic are committed to assisting each client in preventing & undoing the signs of ageing for both men & women.
Skin changes as we age partly due to our genetics, environmental factors such as sun exposure, diet, behavioural & lifestyle choices, all of these factors tend to show on our skin as we age.
The good news is that we are now more equipped with knowledge & sophisticated medical devices to treat unwanted skin conditions.
WHAT SKIN CONDITIONS DO WE TREAT?
Laser Skin Rejuvenation can treat the following skin conditions:
Unwanted skin discolouration such as Melasma/Pigmentation
Uneven skin tone
Sun-damaged skin
Fine lines/wrinkles
Enlarged pores
Acne scarring
Age spots and sunspots
Blackheads
Loss of elasticity
Multiple treatments and a combination of laser technologies may be required to achieve optimal results. We recommend you book for a complimentary consult with one of our experienced skin nurses and laser technicians to discuss treatment options suitable to treat your skin concerns.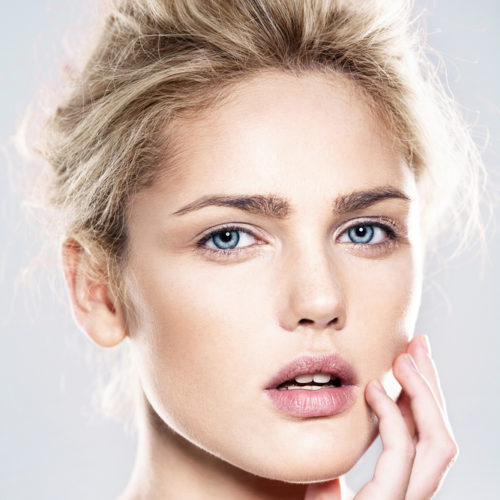 ACTION II ERBIUM FRACTIONAL LASER
As a non-invasive treatment, fractional laser resurfacing is both safe and highly effective in helping you to look and feel fabulous. This treatment is designed to create smoother, fresher looking skin, improve tone, texture and pigmentation, reduce wrinkles around the eyes and improve the appearance of acne scarring and surgical scars. Targeted laser therapy stimulates the skin cells to repair and produce new collagen, without the damage that more invasive treatments cause to the skin. Old and damaged cells are replaced with fresh, glowing, healthy new skin.
Desired outcomes are typically reached in multiple treatments. These treatments are spaced 4-6 weeks apart. The specific number of treatments will be tailored to your goals and desired results as well as your lifestyle and other commitments. Your clinician will work with you to identify the appropriate level of treatment and your preferred downtime.
Prices starting from. This treatment is only available at the Sunnybank clinic.
REVLITE LASER TONING
Laser toning is a safe and effective treatment that requires no downtime making it an ideal treatment to t into your lunchtime schedule. Designed to leave your skin looking brighter and more luminous. Using 1064 nd yag technology, it can safely treat all skin types to rejuvenate skin tone, address pigment concerns, and tightens pores. For optimal results, 6-10 treatments are usually recommended 2-4 weeks apart.
Full face pack of 3 treatments

$570

*T&Cs apply on packs. This treatment is only available at the Fortitude Valley clinic.
PICOSURE LASER
PicoSure is a fast and easy non-surgical, non-invasive laser skin treatment that concentrates on conditions such as age spots, freckles, sun damage, pigmented lesions, fine lines and wrinkles or scars.
In the past, laser technology caused patient discomfort and substantial skin redness, swelling and downtime, this gentler approach provide excellent results, minus the pain and downtime associated with traditional, heat-based lasers and is suitable for all skin types.
Rejuvenate and refresh your skin today with PicoSure's breakthrough technology and receive noticeably clearer skin quicker, and with fewer treatments.
For optimal results, 3 treatments are usually recommended 4-6 weeks apart.
Full face pack of 3 treatments

$1020

* T&Cs apply on packs. This treatment is only available at the Fortitude Valley clinic
REVLITE LASER PEEL
Revlite Laser Peel is a serious result-driven skin rejuvenation treatment designed to address the signs of sun-damaged and ageing.
Treats the following skin conditions:
Deep Collagen Stimulation
Freckles & Sun Spots
Enlarged Pores
Improved tone & texture of the skin
Clients can expect three to five days of facial redness after the treatment, which can be easily covered with make-up straight away.
For optimal results, 2-3 treatments are usually recommended 4-8 weeks apart.
This treatment is suitable for fairer skin types only.
Full face pack of 3 treatments

$870

* T&Cs apply on packs. This treatment is only available at the Fortitude Valley clinic.