Jaw enhancement injections are a fast, non-surgical way to enhance the look of your jawline and jowls. If you feel that your jawline is asymmetrical, lacks definition, or has begun to sag due to ageing or weight loss, you may want to consider this treatment.
Treating the Jawline
There are many reasons to undergo jaw enhancement. Enhancing the jawline with dermal filler injections can give you a more youthful appearance by filling in loose skin. By smoothing the contours of the jaw, it increases the definition of this area. Jaw enhancement can also decrease the appearance of jowls, or hanging folds of fat and skin drooping beneath the jawline.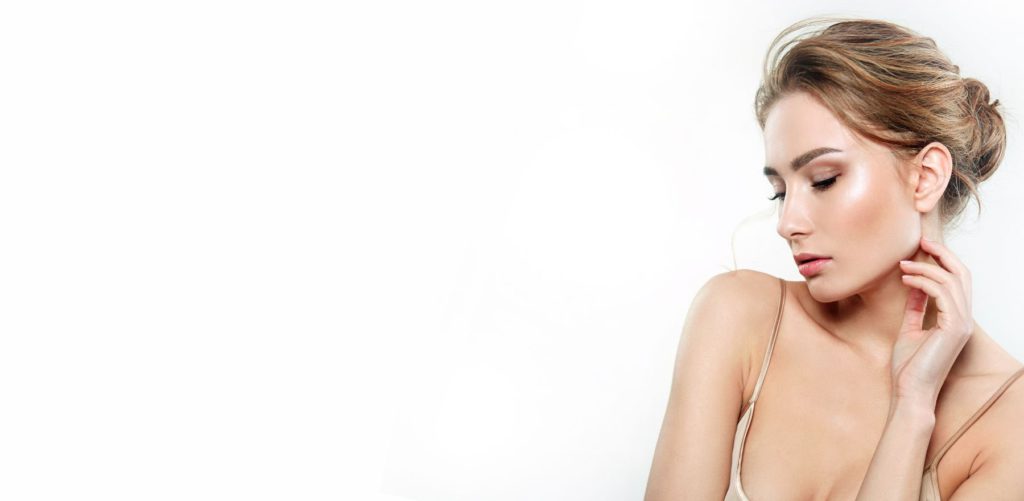 Who Is Suitable to Have This Treatment?
Jaw enhancement may be right for you if you've always felt you had a weak jawline, or if you've begun to notice signs of ageing in this area of your face. It's an effective treatment for both men and women.
Many candidates are men wishing for a more chiselled jaw or women who want to achieve a softer and more feminine jawline. Jaw enhancement injections are popular among patients searching for a minimally invasive way to change the contours of the jaw area.
The treatment can be performed on most adults who are in good overall health and who are at or near their ideal weight. Good candidates are also realistic about the effects of the treatment. Jaw enhancement can achieve a subtle but noticeable change in the contours of your jaw area.
Schedule a consultation visit with us to find out whether jaw enhancement is right for you.
Benefits of Jaw Enhancement Fillers
Dermal fillers are a popular non-invasive way to sculpt and contour the jawline. This procedure offers several advantages over cosmetic plastic surgery, including:
Non-Invasive
You can enhance the shape of your jawline and chin without the painful side effects of cosmetic surgery procedures, and without the risks of undergoing general anaesthetic.
Minimal Downtime
For the majority of people, there is no downtime following a jawline filler procedure. You don't need to stay in hospital or rest at home for weeks post-treatment as you would with a cosmetic jaw enhancement surgical procedure. After leaving the clinic, you can carry on with your regular daily routine.
Fast Results
There may be some mild swelling and bruising around the jaw immediately after treatment, but you will be able to see an instant improvement in the shape and profile of the jawline. Your results will get even better when swelling subsides over the next 48 hours.
Natural Enhancement
During your consultation at b clinic, your clinician will take the time to understand the look you want to achieve and advise you whether a non-surgical jaw enhancement is the right treatment. You don't need to worry about any shocks or unexpected results.
Dermal fillers treatments can provide a natural-looking jaw enhancement that is balanced with the structure of your cheekbones and facial features.
Reversible Results
It can take a week or so for jawline enhancement fillers to settle fully. If you are unhappy with your results after this time, dermal fillers can be reversed by injecting an enzyme that dissolves the hyaluronic acid.
Unlike cosmetic plastic surgery, the results aren't permanent. You can reverse the procedure within 48 hours of receiving the correcting injection.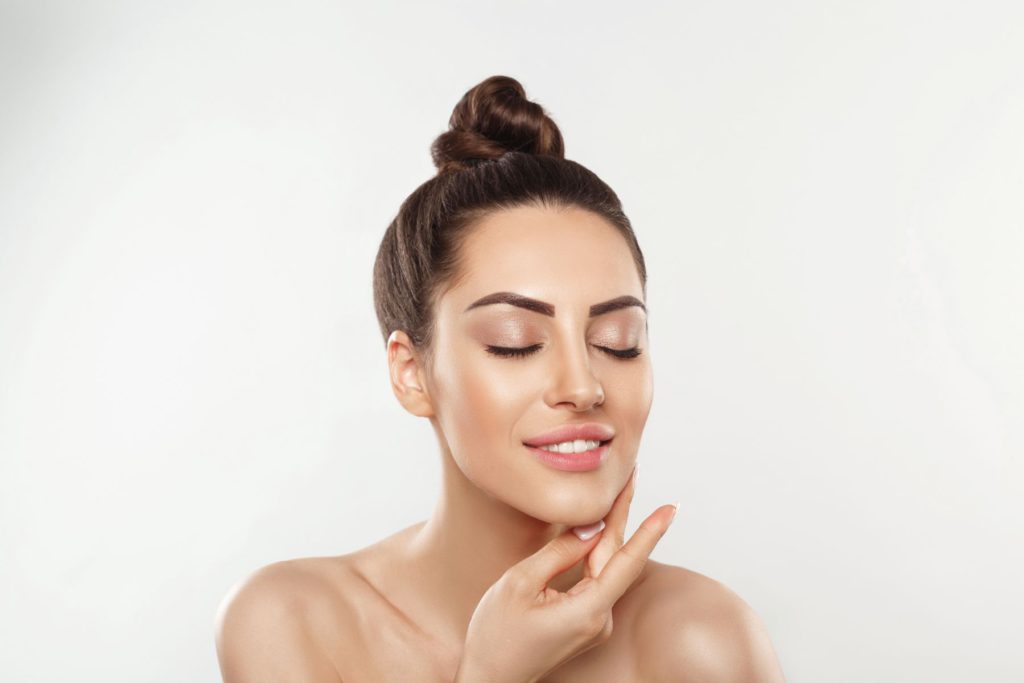 What to Expect
A non-surgical jaw enhancement treatment uses injections of dermal fillers. 
Fillers come in a few different types; permanent, semi-permanent and non-permanent. By far, the most common is non-permanent because its effects are temporary and can be easily reversed. 
Permanent filler can only be removed surgically.
During the treatment, small volumes of dermal filler gel are injected at several places along the jawline. 
This process changes the contours of the area by filling in the skin from the inside out. 
The result is a more prominent well-defined jawline and more youthful appearance. 
Injections of dermal filler can help to plump loose skin hanging from the jawline, making the area look younger and rejuvenated.
The entire jaw enhancement takes about 30 minutes. 
Afterwards, patients are free to leave our office immediately and return to their normal daily activities. 
There are no bandages required, and no downtime is needed. Patients should avoid rubbing or touching their jaw for several days and sleep with their head and neck elevated.
The results of non-surgical jaw enhancement treatments usually last between 6 and 12 months. 
Gradually, the body absorbs the injected material, and the jaw returns to its pre-treatment appearance. Many patients return for repeat visits to keep up the appearance of their jawline.
Will Jawline Fillers Work for a Round Face?
Yes, dermal fillers can add more length and be used to sculpt the lower third of your face to add more definition and angularity to the chin and jaw.
During your consultation, your clinician will recommend the best options for your face structure. A round face can be more challenging and require more filler, but that doesn't mean you can't get the look you want with jawline filler enhancement.
Will Jawline Fillers Work for a Long Face?
Jawline fillers are very effective for people with a longer narrower face.
For men with a longer oval-shaped face, fillers can be used to create a more masculine jawline and chin enhancement.
Women with narrower faces can also benefit from a chin enhancement to create a sharper jawline and contour the lower face.
Can Jawline Fillers Help With a Double Chin?
Yes. A chin enhancement is one of the best ways to restore definition to the lower face and improve the appearance of a double chin.
The body produces less collagen and elastin as you get older.
This can cause the skin to descend and reduce the definition between the jawline and neck.
Localised fat stored underneath the chin and jowls can affect your facial profile and make many people feel self-conscious.
Dermal fillers can be used to extend the chin and provide a firmer and more youthful jawline contour that significantly reduces the appearance of a double chin.
By altering the angle of the chin area, filler treatments can help to improve definition and create a more toned contour without the need for an implant.
You'll be able to take selfies from any angle and be confident you always look your best.
Is There Any Downtime?
Dermal fillers jawline enhancement is a non-invasive procedure with minimal downtime.
Unlike cosmetic surgical implants, you will be able to walk out of the clinic following treatment and carry on with the rest of your day.
You don't need to take any time off work or use up any of your annual leave to recover.
Some people return to work in the afternoon after receiving chin enhancement treatment in their lunch hour.
Are Chin Fillers Painful?
Dermal fillers are applied along the jawline and lower face using a series of small injections.
The procedure is relatively pain-free, but you may experience some pressure at the injection sites.
Before the procedure is performed, a topical numbing cream may be applied to help reduce the sensation in the chin and jaw area.
You may also experience some minor swelling and discomfort for up to 48 hours after treatment.
How Long Do Jawline Fillers Last?
The longevity of your dermal jawline filler depends on the product used and can also vary from person to person.
Results can last up to two years, but the body will gradually absorb the dermal filler during this period.
We recommend visiting the clinic for a filler top-up every six months to maintain your desired results.
Possible Risks and Complications
Mild swelling and redness surrounding the injection sites are common. These issues can be concealed with make-up and should subside within a few days.
Jaw enhancement with dermal fillers is associated with a lower risk of complications than more invasive surgical techniques like implants. However, there are still some potential risks, including infection and bleeding. 
It is also possible for the injected material to gather into lumps underneath the skin. Often, these lumps can be massaged to redistribute the dermal filler to achieve a more defined look. In other cases, the body will gradually reabsorb it, and the bumps will smooth out.
How Much Does Jawline Enhancement Cost?
The cost of jaw enhancement depends on the amount and type of dermal filler injected during the treatment. Prices start at $480 for 1mL of filler. Some patients see desired results with 1mL; other patients may need additional filler. For a more specific estimate of the cost of jaw enhancement, given your specific treatment details and goals,
schedule a free consultation visit.