Get your glow on
Give your complexion a clearer, smoother radiance. Carbon Laser Facials are the revolutionary, completely painless way to target oily skin problems like blackheads, enlarged pores, dull skin or acne on your face and body. The good news is that Carbon Laser Facials are suitable for men and women of all ages and skin types. It can be used on any part of your body, including your torso, for those who want to combat the signs of ageing.
Sometimes called a China Doll Laser Facial, Hollywood Peel, Black Doll Laser Facial or Charcoal Black Doll Facial, it's also great for anti-ageing – making your skin feel softer and smoother.
How Can Carbon Laser Facials Rejuvenate your Skin:
Can reduce the signs of premature ageing
Improves skin integrity and radiance
Reduces fine lines and wrinkles
Increases skin tone and texture
Stimulates collagen growth for firmer, plumper skin
Reduces oily skin or exfoliating dry skin
Reduces acne/skin congestion
How Carbon Laser Facials work.
We'll apply a layer of liquid carbon to your face (or body), allowing it to penetrate deeply into your pores and dry for 10 minute. The carbon bonds with any debris present, like dead skin cells, contaminants and oil.
We'll then pass a laser across the surface of your skin. Because the laser light is super attracted to carbon particles, it's energy and heat are absorbed by the carbon paste, destroying the particles in your pores, which are then gently vacuumed up for an exfoliation effect.
The treatment also minimises pore sizes, and the thermal effect of the laser stimulates collagen renewal.
Carbon Laser Facials are safe and effective for all types of acne and can:
Gently cleans your pores to help reduce blackheads and whiteheads.
Reduce sebum gland size by up to 30%
Reduce acne, risk of acne scars and post discolouration
It eliminates the need to extract comedones.
Simultaneously targets acne bacteria and shrinks your sebaceous glands for reduced oil production, congestion and outbreaks.
Decreases cyst size, papules and nodules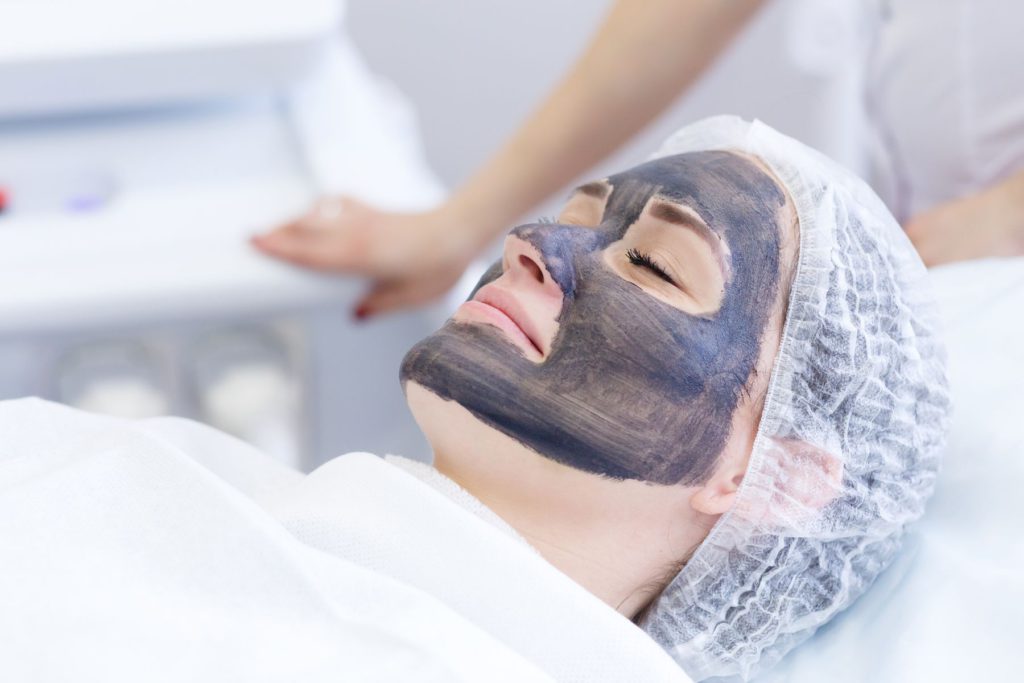 What can I expect?
Your skin will feel immediately smoother and look more refreshed. Better still, there's zero to minimal downtime! You can return to your daily activities immediately following your treatment – your skin may appear slightly red, but this should disappear within a few hours.
We recommend you use SPF 50+ and avoid abrasive exfoliates or other invasive skin treatments for a few days.
Will it hurt?
No! The treatment is gentle, non-invasive and painless. You'll probably hear a small pulse as we target the carbon particles in your pores with the laser. Our clients describe the feeling as warm or prickly but not painful.
How long do results last?
It will depend on the condition of your skin, your skin type and your lifestyle.
You'll probably notice results after a single treatment. However, for long-term results, we recommend regular treatments; 4-6 treatments are optimal, spaced 2-4 weeks apart.
Please note: If you've recently had dermal filler or muscle relaxant treatments, we'll recommend you wait a minimum of 2 weeks before undergoing a Carbon laser facial.
Book your free consultation or treatment today!