Cosmetic clinic in Burleigh Heads
The highest quality cosmetic treatments and first-class customer service in a friendly, professional cosmetic clinic in Burleigh Heads. 
b clinic Burleigh Heads is a predominately doctor-only cosmetic clinic specialising in advanced cosmetic injectable treatments and aesthetic skin treatments. b clinic has been on the Gold Coast since 2010, and our doctors and nurses are highly experienced and trained in all aspects of aesthetic facial enhancement and rejuvenation treatments.
Book a free consultation at the Burleigh Heads cosmetic clinic, and our medical team will guide you through your options and advise you on the best treatment to help you look as youthful and vibrant on the outside as you feel on the inside.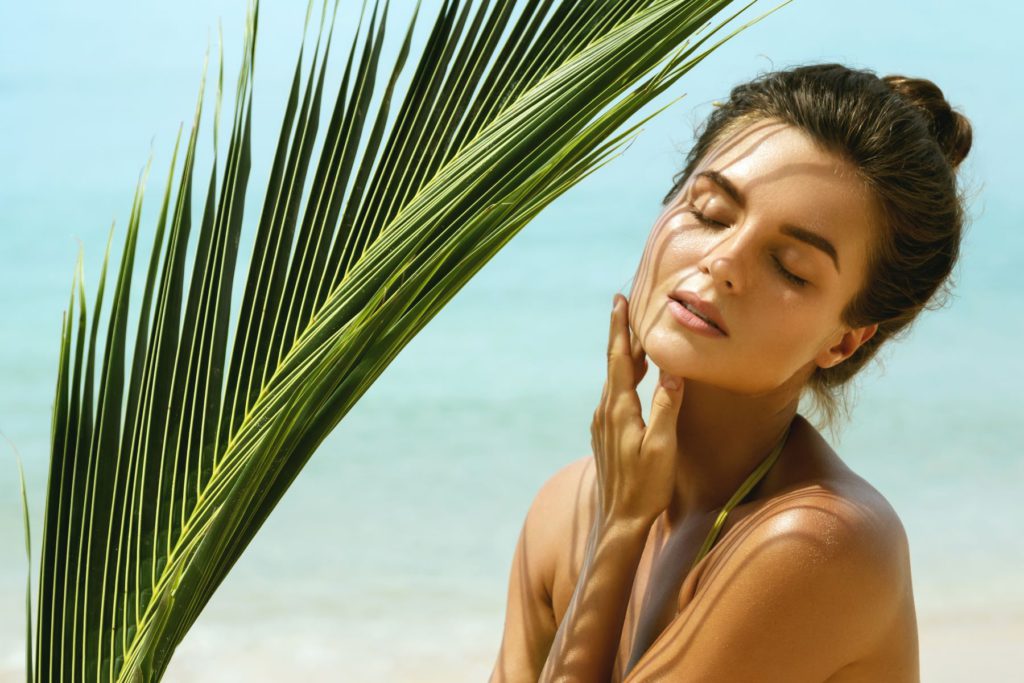 Monday 9 am – 6 pm – Dr Lee/Jess
Tuesday: 9 am – 5 pm
Wednesday: 9am- 6pm
Thursday: Closed 
Friday: Closed
Saturdays: Closed
Sunday: Closed
Closed on public holidays
Burleigh Heads Clinic Treatments
Anti-Wrinkle/ Muscle Relaxant Treatments in Burleigh Heads
Anti-wrinkle injections can soften and prevent the telltale signs of ageing and help you achieve a more youthful and fresher appearance.
Our experienced team of doctors at the Burleigh Heads cosmetic clinic use the highest quality anti-wrinkle injections to relax the muscles in targeted areas to achieve naturally smoother and younger-looking skin.
Suitable to treat: crow's feet, frown lines, horizontal lines, gummy smile, chin dimpling, jaw slimming/teeth clenching, bunny scrunch, neck, upper lip, and hyperhidrosis (excessive sweating). 
Excessive Sweating / Hyperhidrosis in Burleigh Heads
Combat excessive sweating and stay dry with a hyperhidrosis treatment in Burleigh Heads. Our team of doctors can help you to overcome excessive sweating by reducing the activity of the sweat glands, so you stay fresher for longer. 
The treatment involves a small targeted injection of muscle relaxant to control the overactive sweat glands. Results are instant, effective and long-lasting, with most clients returning to b clinic 4-6 months later for follow-up treatment. 
Dermal Filler Treatments in Burleigh Heads
As one of the leading providers of injectable dermal filler on the Gold Coast, we use only the highest quality dermal filler products. The doctors at our Burleigh Heads medical cosmetic clinic can improve your appearance by restoring lost volume, adding definition, and enhancing your features. 
We only use the highest quality dermal filler products. Our skilled doctors create beautiful natural results, helping you look and feel more rejuvenated and refreshed.
Ideal for facial rejuvenation and face sculpting/enhancement/contouring, e.g. cheeks, tear trough (under eye), lips, jaw enhancement, chin augmentation, non-surgical rhinoplasty, temples, brow enhancement.
Matrix PDO Threads in Burleigh Heads
Matrix PDO threads targets fine lines, wrinkles and mild skin laxity to make the skin appear firmer and younger-looking.
This  treatment provides us with a unique way to improve clients skin texture by thickening and tightening the skin naturally by stimulating collagen production. 
A minimally invasive procedure, Matrix PDO threads in our Burleigh Heads cosmetic clinic can also create support, volume and a subtle lift to areas of the face, neck and body that are starting to show the visible signs of ageing. 
Thread Lift Procedure in Burleigh Heads
MINT PDO thread lift procedure at b clinic Burleigh Heads promotes collagen stimulation and neovascularisation to improve skin texture, fine lines, and elasticity.    
This minimally invasive treatment lifts the skin on the jowls and lower face to give you a natural-looking rejuvenation and more youthful appearance. 
Eyelid Surgery in Burleigh Heads
Counteract the tired, worn-out look that results from loose skin and excess tissue above the upper eyelids. As the skin ages and loses elasticity, the downward pull of gravity can give the upper eyelid a hooded appearance that makes you look tired and aged.
Also known as blepharoplasty, eyelid surgery in Burleigh Heads clinic is performed by Dr Lee Lua and carried out under local anaesthetic. 
Earlobe Surgery in Burleigh Heads
Reshape or repair torn and partially torn earlobes. Burleigh Heads earlobe surgery is a fast and effective procedure for clients who want to change the earlobe's shape or repair holes created for earrings. 
You can regain your self-confidence with a definitive surgical procedure that offers long-lasting results.
Dermapen Skin Needling in Burleigh Heads
The Dermapen is the most advanced skin needling technology available in Australia. Dermapen skin needling in Sunnybank can dramatically improve the texture and tone of your skin, with our trained clinicians who are able to precisely control the depth of the treatment to maximise the results.
It is a safe and effective non-invasive treatment for regenerate, rejuvenate and revitalise the skin. Also known as CIT ''Collagen Induction Therapy', skin needling is effective because the underlying action of this treatment is stimulating a natural reaction in your skin to produce more of its own collagen. 
This helps improve the appearance of the skin surface giving it a natural glow with improved texture, tone and elasticity. 
Microdermabrasion in Burleigh Heads
Get fresher brighter looking skin with microdermabrasion in Burleigh Heads. A popular and deeply effective treatment, microdermabrasion helps clients with even sensitive skin remove dead and tired skin cells to achieve a more youthful and healthy glow. 
The procedure works in harmony with your body to safely replace dull skin with fresh and healthy new cells.
Medical Grade Skin Peels in Burleigh Heads
Improve skin texture and tone with a medical-grade skin peel at our Burleigh Heads clinic. Chemical peels are administered by our trained nurses to targeted layers of skin and to stimulate collagen. 
The treatment is highly effective for correcting uneven skin texture, closing enlarged pores, kick-starting collagen production, and rejuvenating even scarred skin. 
Our nurses can tailor your peel to treat your individual skin type and address your skin concerns. Peel treatments can be used on the face, chest, arms, hands & back.
Ultherapy in Burleigh Heads
Lift and tighten the skin on your face, neck, and decolletage with the most effective non-surgical facelift available in the world. Ultherapy is the only non-surgical facelift approved by the FDA. The procedure uses ultrasound technology to lift the skin and improve fine lines, wrinkles and sagging. 
After your Ultherapy in Burleigh Heads, you can immediately return to your regular daily routine. There is no downtime, with the ultrasound technology proven to gradually improve and lift your skin without the risks and side effects of surgery. 
Highly experienced doctors and nurses using advanced cosmetic injectable techniques offering results-driven treatments.
We are passionate about results and helping our clients to achieve the best possible treatment outcomes. You'll notice the difference in quality and service from the moment you arrive for your free consultation and step through the door of our state of the art clinic in Burleigh Heads.
Free complimentary treatment reviews are available with all of our cosmetic treatments in Burleigh Heads. If your anti-wrinkle treatment results require an additional injection to achieve your desired look, we'll provide the top-up treatment for no extra charge during your treatment review.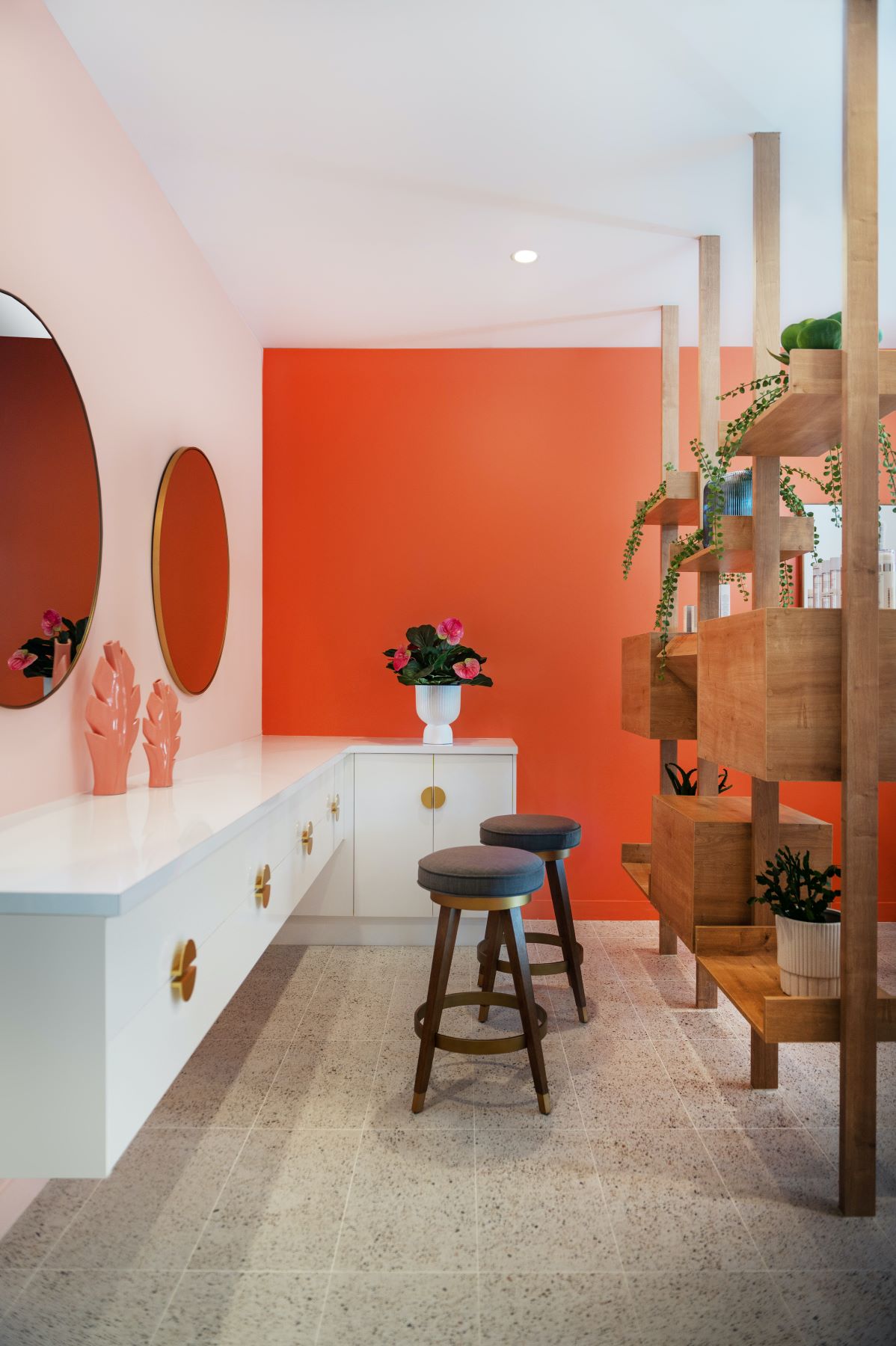 Our Burleigh Heads Clinic Team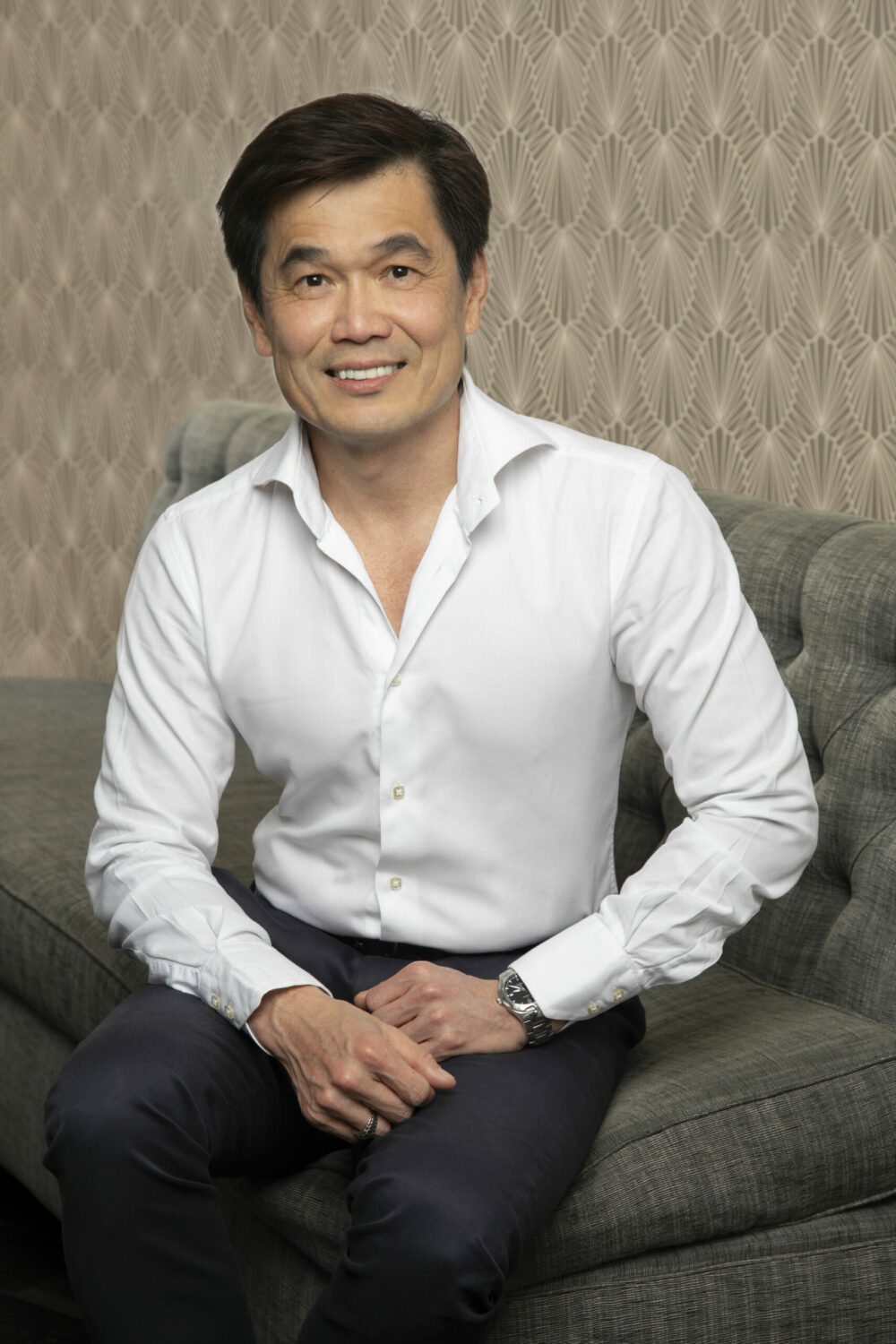 Dr Lee Lua
Founder & Creative Director, Cosmetic Doctor, MBBS FRACGP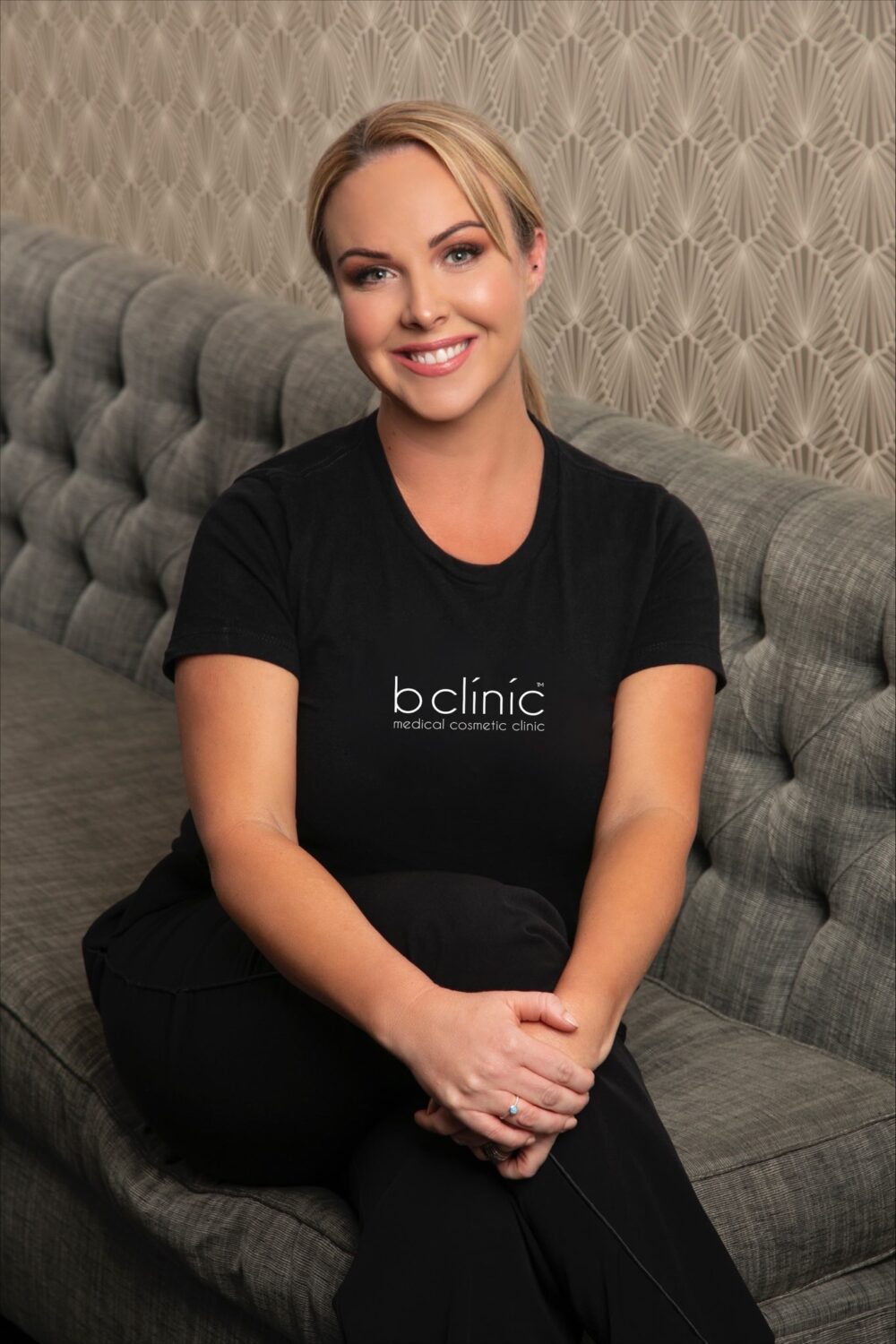 Jess Fett
Registered Nurse
Laser Technician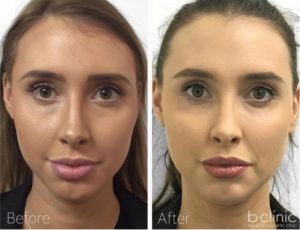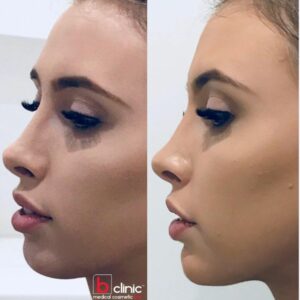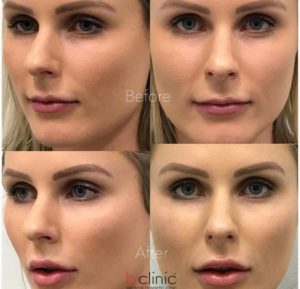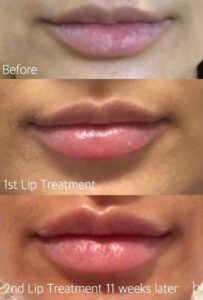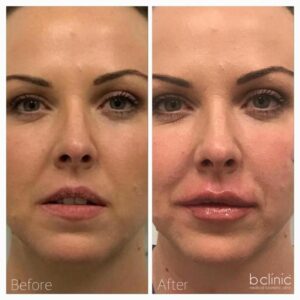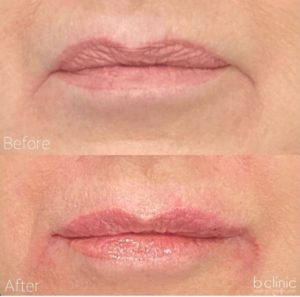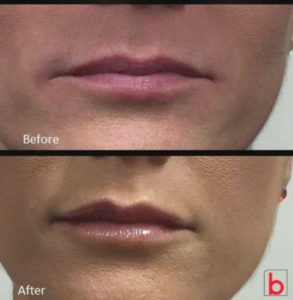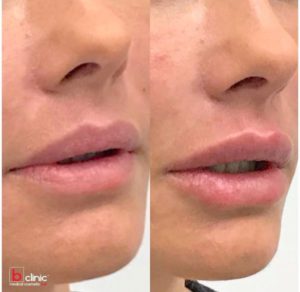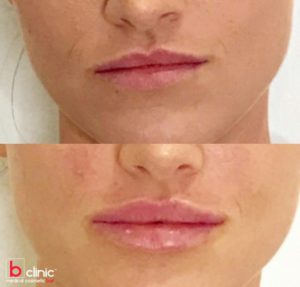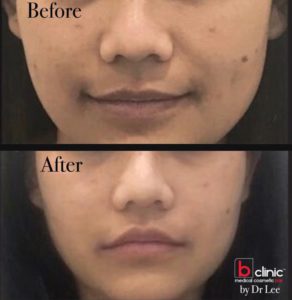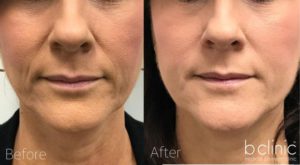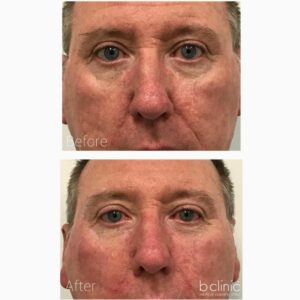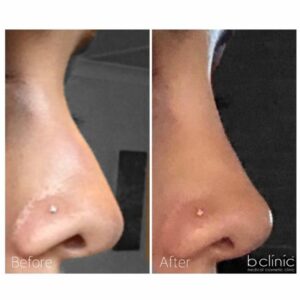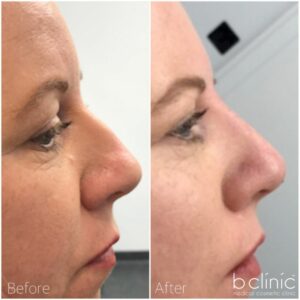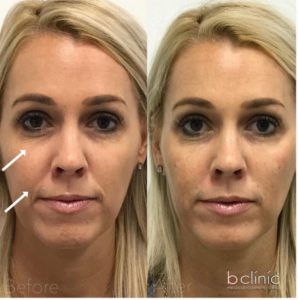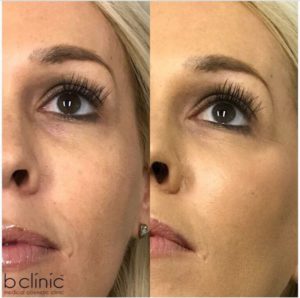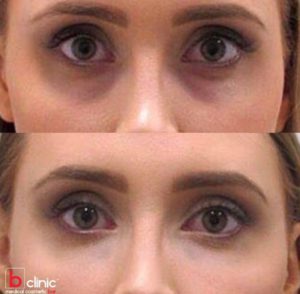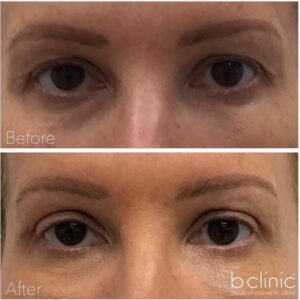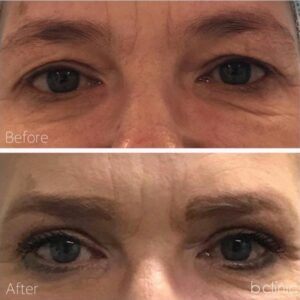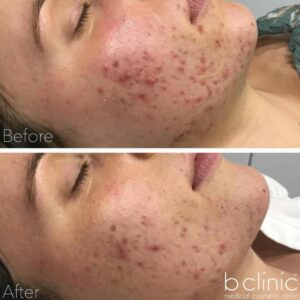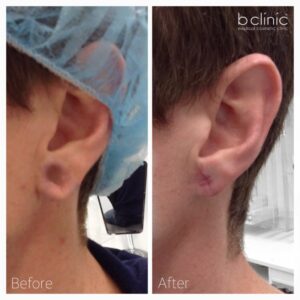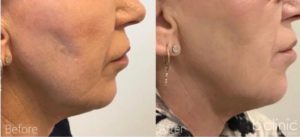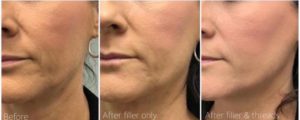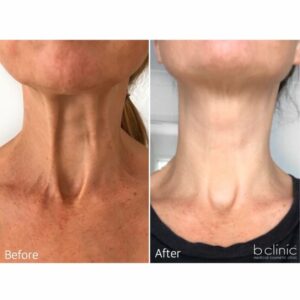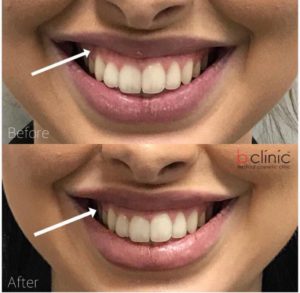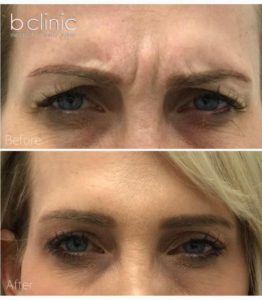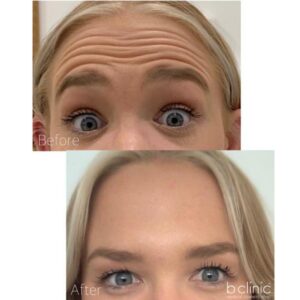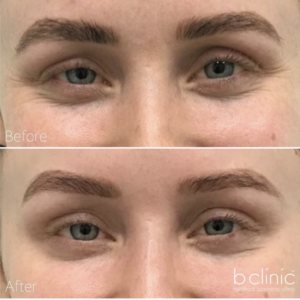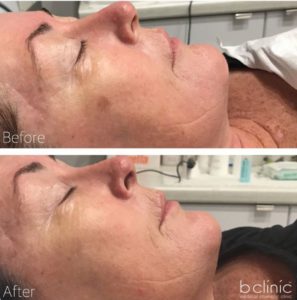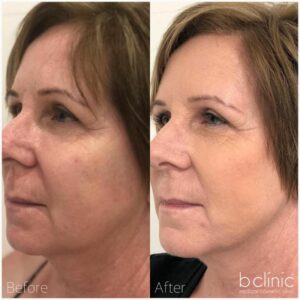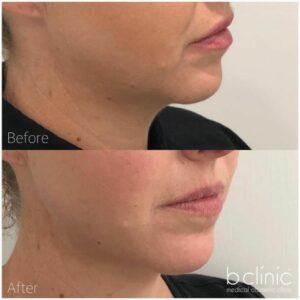 *Individual results may vary
Start Your Aesthetic Journey at b clinic
We aim to restore and enhance your natural beauty and prevent and reverse premature ageing.
Providing outstanding services since 2001, we are a predominantly doctor-only clinic. Each practitioner is highly experienced and combines their technical expertise with an aesthetic eye to give you beautiful natural results.
We look forward to accompanying you on your journey towards a radiant, natural, more youthful appearance.