Laser Technician
Dermal Therapist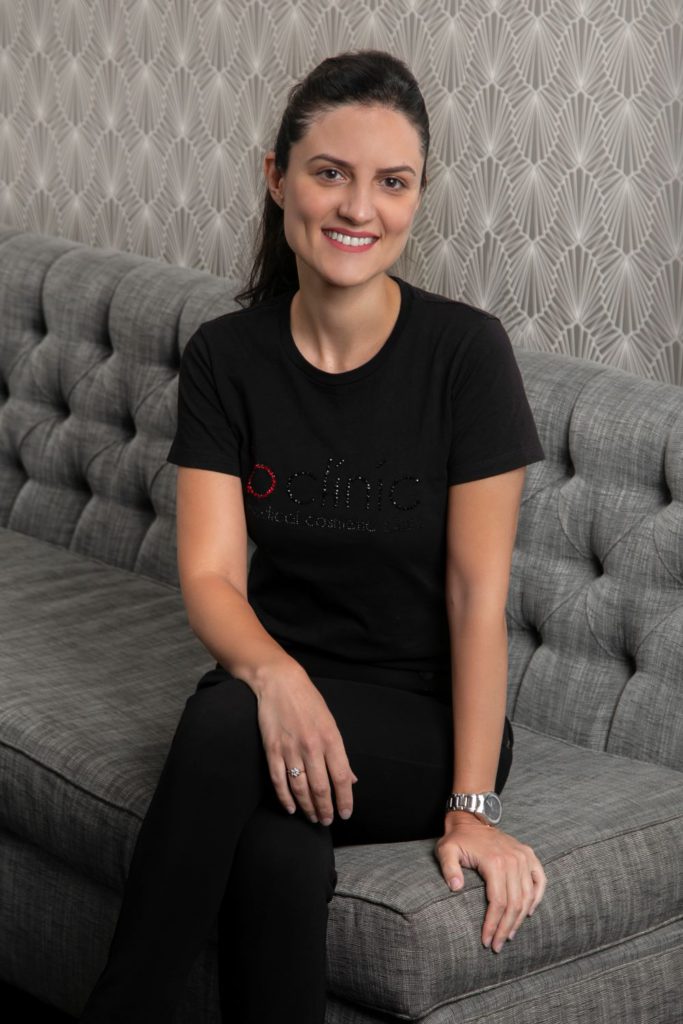 Chris was born and raised in Brazil where she developed a true interest for aesthetics and the ever-changing world of cosmetics.
She started her career in Australia as qualified aesthetician in 2010 and continues to pursue extensive education in Dermal Therapies and Skincare. "As a good professional, it is essential to keep up to date with the latest technologies and cutting-edge cosmetic ingredients".
For the past 5 years Chris has worked as a fully qualified Laser Technician and Dermal Therapist and her approach encompasses all of the technical knowledge with an amiable touch. With years of dedication for the industry combined with a caring style, Chris has gained the trust and loyalty of her clients when it comes to helping with their short or long-term skin goals.
"I truly enjoy helping people enhance their skin appearance and it is immensely rewarding to see the positive impact of cosmetic treatments."
When not at work you will find her cooking Mediterranean recipes at home, and often enjoying the great Queensland weather working in her garden.